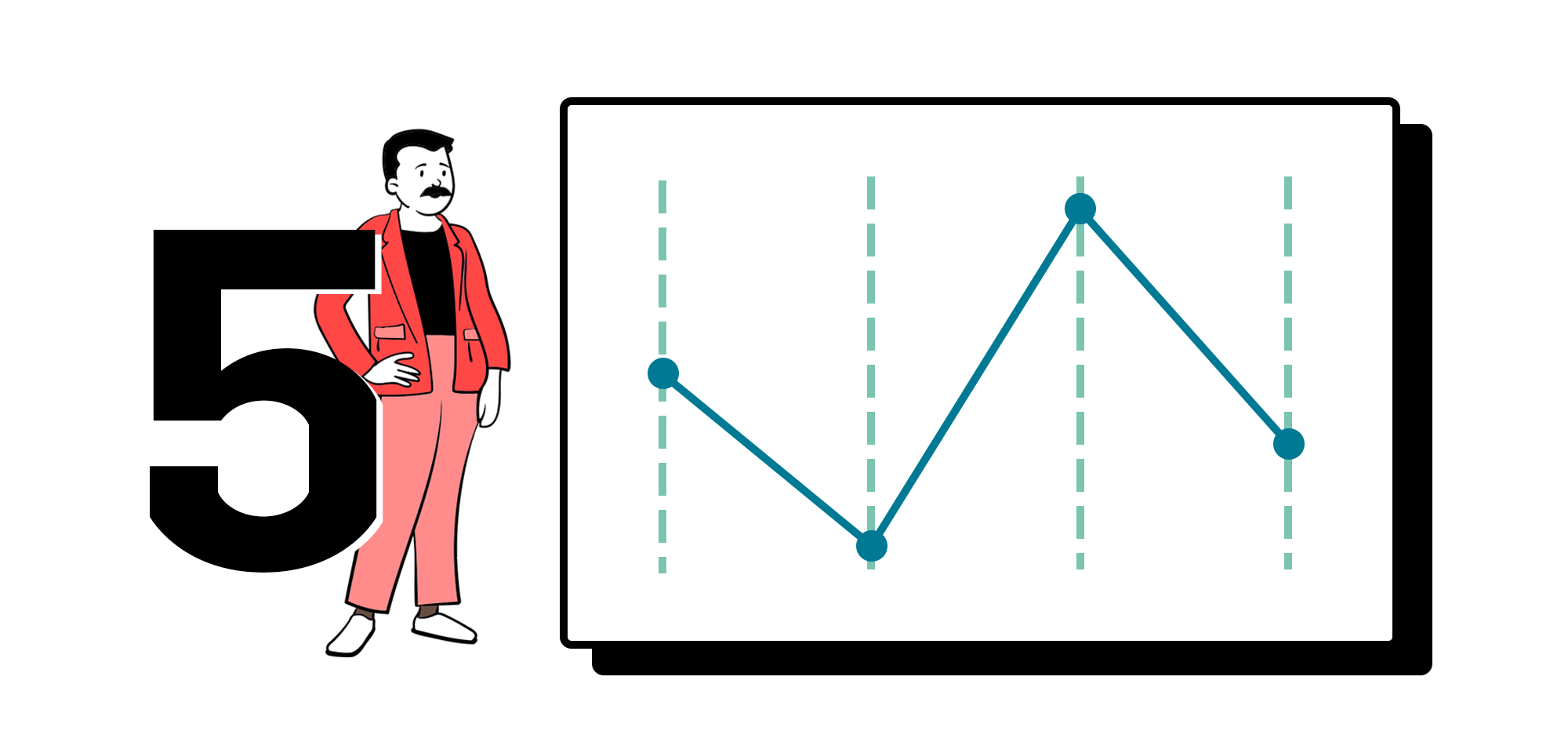 The Top Recruitment Analytics Metrics for Impressing Your Hiring Manager
Here are 5 metrics to impress your hiring manager.
When you're trying to find the best hire for your company, recruitment metrics are an important way to optimize the process. With 74% of recruiters claiming to have hired a 'wrong fit' before, it's evident that gathering insightful data is crucial for preventing this from reoccurring.
You can collect data about almost anything, so it's best to narrow your focus. By this, we mean you only want to study the most critical metrics for improving your recruitment process.
In light of that, we're taking a look at the top recruitment analytics metrics for impressing your hiring manager. There's lots to cover, so let's get straight to it…
When's It Time to Take a Data-Driven Approach to Recruitment?
If your recruitment process is due an overhaul, recruitment metrics will help you and your team as you go about forming the right strategy.
For instance, if:
You think one of the job boards you're advertising on is only attracting weak candidates
You've identified a hiring tool/software that would improve your recruitment process, but you're struggling to convince your hiring manager to consider it
You think a part of the hiring process isn't working, but you're not sure which
You're poorly perceived by candidates who have gone through the process
Your hires aren't the right fit and/or they're leaving soon after they start the job
…then, it's time to see what the data says and show it to your hiring manager.
5 Recruitment Analytics Metrics to Keep an Eye On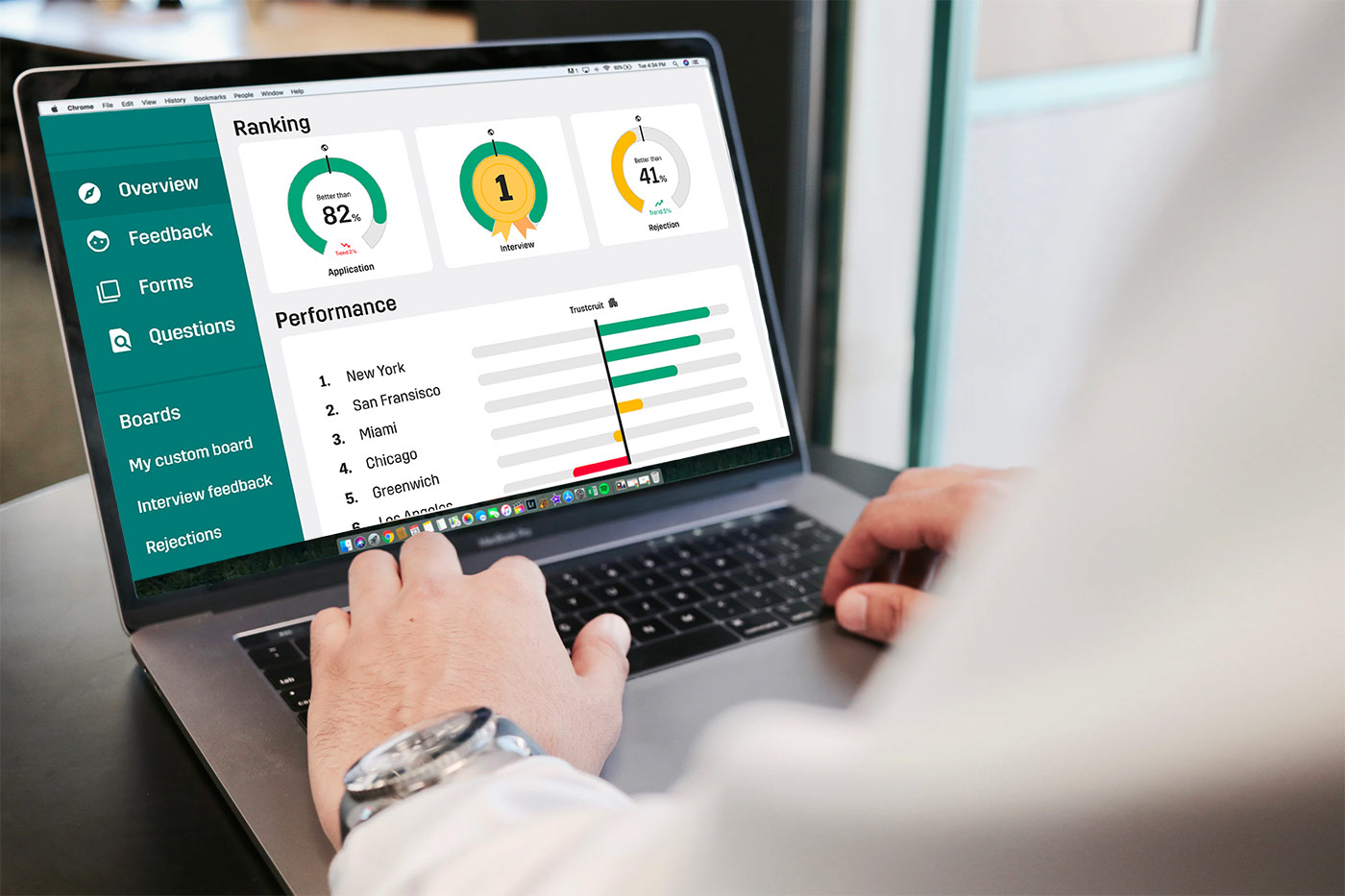 Now that we've listed a few scenarios where HR data comes in handy let's explore some of the key metrics worth keeping an eye on…
1. Time to Fill
Time to fill describes the time it takes to hire a new candidate, counting the days between posting a job opening and hiring someone for the role.
Of course, this metric is influenced by how much interest there is in the job. But it can also reveal how fast (or slow) your recruitment team's currently operating. After all, time is money – so it's certainly a useful metric to monitor, especially if your HR department's facing budget cuts.
2. Hiring Sources
Understanding which recruitment channels attract your best applicants is imperative for evaluating the effectiveness of your job boards, social media advertising, and your business's career page.
When you analyze this metric, you may find that certain channels are more effective than others. For instance, if all your successful hires come from one source, say, Facebook, you know to invest more time, effort, and money, advertising here. After all, you want to funnel your resources wherever it's going to bear the most fruit.
3. Quality of Hire
The quality of hire is usually measured by your new candidate's work performance during their first year. New recruits with high-performance ratings suggest the hiring process was a success.
In contrast, if first-year performance is generally low, it could indicate a need to go back and see where things are going wrong.
4. Applicants per Opening
Monitoring how many candidates apply for each job opening can indicate the level of interest surrounding a job role and/or your employer brand's strength.
If you're receiving an overwhelming number of applicants, it could be the case that your job posting is too broad. So, use this metric as a guide to whether you could benefit from narrowing down your job description. Often, you'll find this attracts fewer but higher quality applicants.
5. Candidate Experience
This metric determines how your hiring process is received by your applicants. This shouldn't be overlooked. In fact, 72% of job seekers share their negative candidate experiences online. Needless to say, if this were to happen to you, your employer brand would undoubtedly take a kicking.
Interestingly, 'candidate experience' often goes hand in hand with:
Employee satisfaction during the first year of hire
The candidate's work performance
The applicant's cultural fit with the company
The time it takes to hire and fill a role
Candidate experience might appear more difficult to measure than some of the metrics above. However, tools like Trustcruit make it easy to request feedback from every candidate. Trustcruit automatically sends a follow-up email with a relevant questionnaire to determine where your process could have been better.
Final Thoughts
With the right tools, you'll soon be analyzing the top recruitment analytics metrics for improving your hiring process (and impressing your hiring managers!). Data-driven decisions allow you to be more purposeful and useful in your planning. So what are you waiting for? Start keeping an eye on the numbers today.
If you want to learn more about this topic, please feel free to download our eBook: '8 Useful Key Metrics To Measure Your Recruitment Process.' Enjoy!
Get notified on new blog updates
+ get our popular candidate experience ebook for free