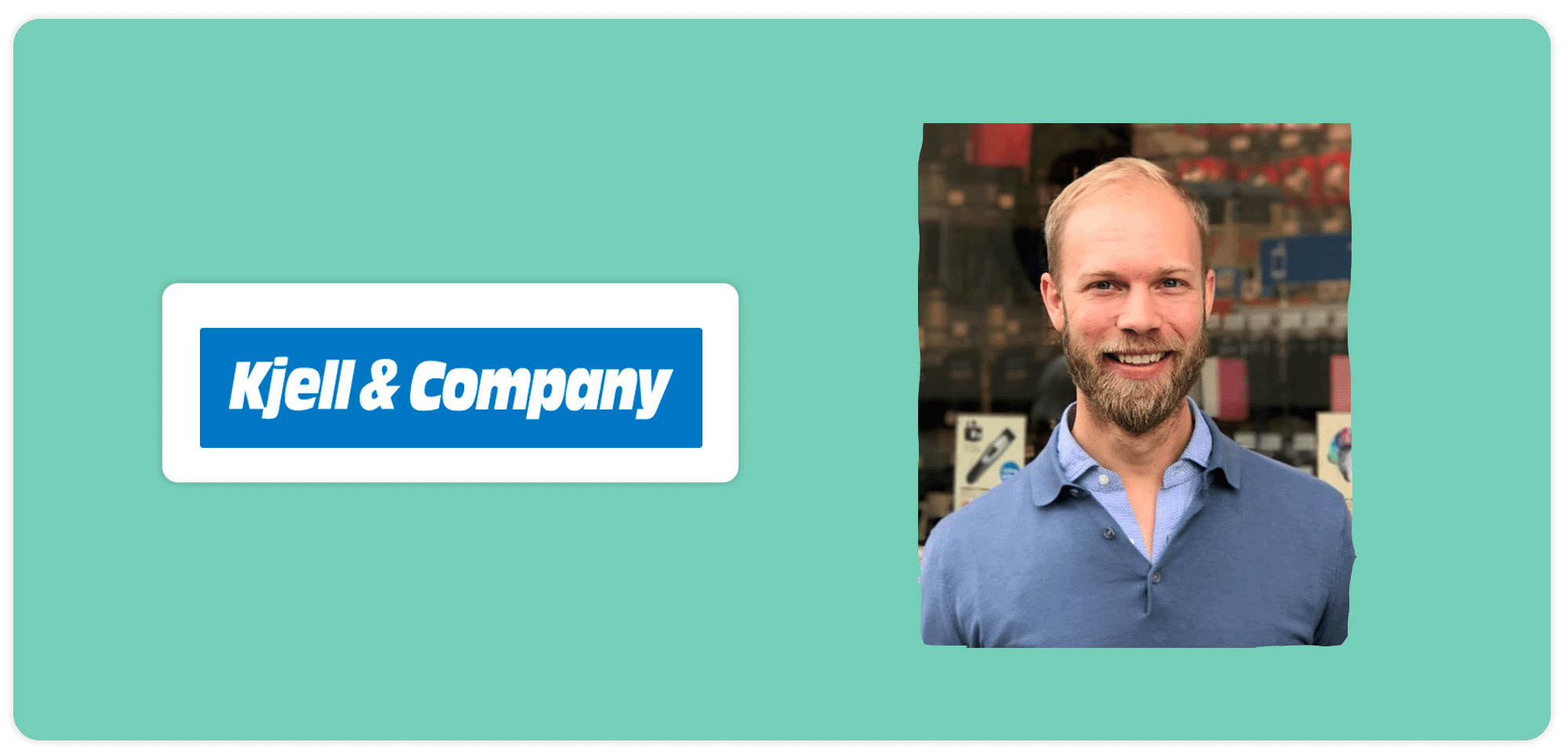 Kjell & Company – Complete overview of candidate and employee satisfaction in over 130 stores
82%
better interviews than 82% of benchmarked companies
9.8/10
rating for how interviewed candidates feel like they are treated
25%
higher Candidate NPS (interviews) than the global average
---
About Kjell & Company
Kjell & Company is a leading player in the retail electronics trade with over 130 stores and 1,200 employees in both Sweden, Norway and China.
Surveys: Employee survey, ESI employee survey, application, interview, onboarding, rejection
Location: Sweden, Norway & China
Industry: Retail
ATS: ReachMee
Company size: Large
Key results
Received confirmation that their recruitment process keeps high quality, which also ensures a strong employer brand.
Has a complete overview of both candidate and employee satisfaction throughout the whole company.
Measure employee satisfaction to maintain a good work environment and improve the current one.
---
CHALLENGES
Needed data to confirm performance levels and understand how their candidate experience perform compared to competitors
As for Kjell & Company and other companies within the retail industry, their customers are also potential candidates who might work for them in the future. This mainly concerns store employees who could come to work in any of Kjell & Company's 110 stores in Sweden or 25 stores in Norway.
Because of this, their general brand, as well as employer brand, are high priorities in the organization. An example of how Kjell & Company actively works towards this is by giving each interviewed candidate a gift bag with their products once the interview is over.
A customer is a potential candidate and vice-versa. That's why we're so keen to make decisions based on facts, which we can by measuring our candidate experience.

Kim Stridsberg, People & Culture Operations Director at Kjell & Company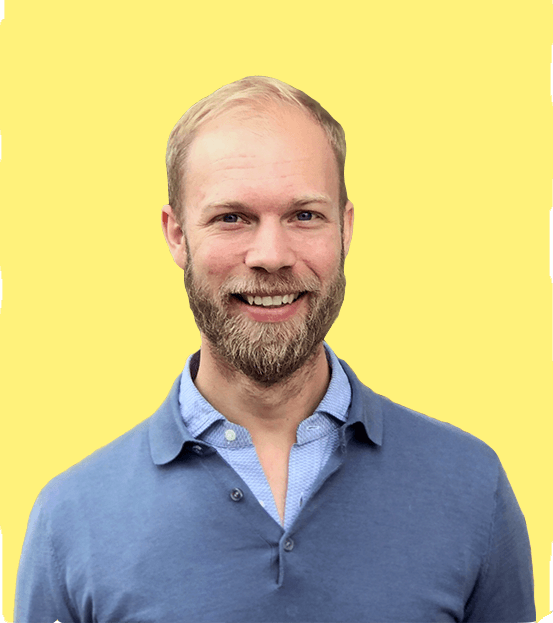 They have for a long time been very proud of their recruitment process and strongly believe in the work they put into it. In addition, the recruitment team is very appreciated by the rest of the organization and has always been.
However, Kjell & Company had no knowledge of how they actually perform except for the centralized recruiting team who received some comments from happy candidates and noticed that hired employees are satisfied and stay long in the company.
But a very important piece was missing, Kjell & Company needed data and feedback to prove and confirm the actual quality of their recruitment process or maybe disprove their theory. Also, they did not have any knowledge of how they performed compared to others in their industry, which could be solved thanks to benchmarking data from Trustcruit.
To gain insights, Kjell & Company started to collect feedback through a general survey tool. It did not take long until they found several disadvantages and the extra work they had put into working with this tool.
They did, however, discover many advantages of measuring their candidate experience. Especially since recruiters have a high pressure on them to supply competent staff to stores in both Sweden, Norway and China.
These are the discovered advantages:
Follow up feedback so recruiters get an understanding of their performance
set individual targets for each recruiter
compare recruiters and compete internally
and understand the overall recruitment performance
Kjell & Company believe these are very important points and want them to be achieved. That's why they made the decision to stop using the general survey tool in favor of Trustcruit.
---
SOLUTIONS
Feedback receives positive responses and collects feedback from both candidates and employees
Kjell & Company wanted a full overview of their recruitment process and the candidate experience they deliver, but also get an understanding of how employees are doing, all through Trustcruit. Feedback is automatically collected thanks to the integration of their ATS ReachMee, which enables the company to collect feedback from many different sources.
That is why they started to collect the following feedback:
After candidates have applied, been to an interview, been rejected, or onboarded where Candidate NPS (Candidate Net Promoter Score) is measured during several of the mentioned touchpoints
Employee surveys and ESI (employee satisfaction index)
The initiative to measure both candidate and employee experience instantly received positive responses from the recruitment team and other employees at Kjell & Company.
The recruitment team at Kjell & Company follows up on collected feedback by receiving an automatically generated report and analyzing it on a monthly basis to understand and gain value from it. This is done through a monthly recruiters meeting where they go through KPIs, discuss their performance, and what they can improve.
The general approach of these meetings is to for example not focus solely on what recruiters are bad at. Instead, the focus aims towards specific improvement points, which is easily done by breaking down feedback on different levels through Trustcruit.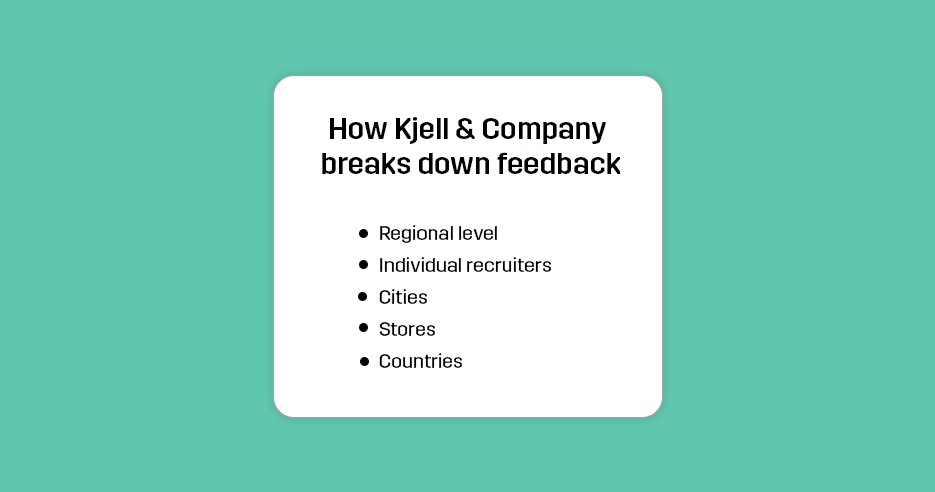 Examples of how Kjell & Company breaks down feedback are regional levels, individual recruiters, cities, stores, and countries. In this way, the recruitment team can specify improvement points.
Except by recruiters. Trustcruit is used by a range of different Kjell & Company employees as regional managers and HR business partners. This is due to the fact that the company also collects employee feedback.
---
RESULTS
Got high performance confirmed and making continuous improvements
To measure candidate and employee experience has confirmed that Kjell & Company performs well and actually even better than many other companies.
This is how they perform compared to other companies (2021):
Application process better than 81%
Interviews better than 82%
Rejection process better than 78%
The comparison is based on feedback from over 1.5 million unique candidate experiences.
Kjell & Company appreciates getting a benchmark for how they perform compared to other companies since they get an understanding of the overall market and how attractive their employer brand is.
Another notable achievement by Kjell & Company is a rating of how candidates feel they are treated (9.8/10). And their Candidate NPS of people who have been to interviews is +76, 25% higher than the global average.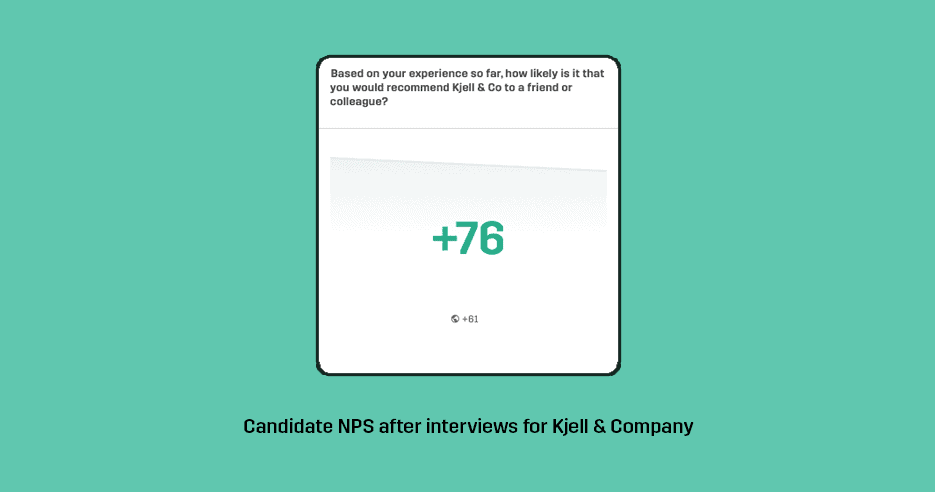 Kjell & Company has over time made many small improvements to their recruiting process based on collected feedback to maintain their good results. The company sees even more potential to work more with this in the future to achieve even better results.
An important improvement point that Kjell & Company has discovered through Trustcruit is that candidates did not feel that they got the opportunity to show their competency during interviews. After making some changes to their interview process, the company experienced an upwards trend. This discovery would not have been possible without Trustcruit. What could have happened in this case without Trustcruit is that candidates would have dropped off due to a bad experience.
Another important factor for getting insights is the help they received from the Trustcruit team. Kjell & Company highlights quick and useful help when they need technical assistance, walkthroughs of the Trustcruit dashboard, or help to analyze feedback.
To measure so many touchpoints of their recruitment process has enabled Kjell & Company to collect large amounts of feedback and provide important quality assurance for the work the company put into recruitment and their employees. In the future, they want to work even more with feedback to strengthen their employer brand and hopefully also their general brand.