Measure Your
Candidate Experience
Feedback forms
It takes years to learn how to ask the right questions to get the best feedback for improving your candidate experience.
Trustcruit offers templates for each step of the recruitment process. You can also add and customize questions and use branded forms and emails to retrieve candidate feedback.
Our Templates
Each month we collect feedback from +25 000 candidates. Over time this has given us an insight into which questions really empower you to improve your recruitment process. Our templates are well tested, used, and an excellent foundation to work on.
Add Your Own Questions
You can always add, remove, and change the questions in our templates. We recommend always including the research-based Candidate Net Promoter Score as a benchmark for your performance. It's also wise to ask follow up questions tailored to your specific needs and recruitment process.
Pin-Pointing
Get access to questions that are proven to enhance your recruitment process. Feedback will show you the way.
Receive Our Feedback Forms Live in Your Inbox
Emails & Forms
Personalize to Reflect Your Brand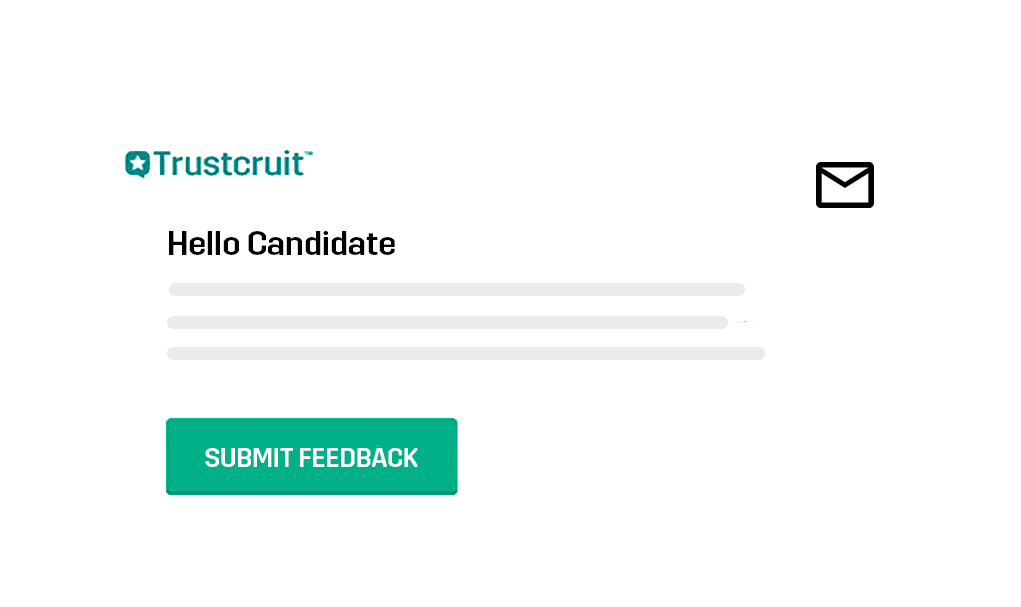 Personalize Email Content
Personalize the content you send in automatic emails to ensure candidates get the information they need.
Use Branded Feedback Forms
Brand your feedback forms by adding your own logo.
Disclaimer: We intentionally keep the Trustcruit design in all feedback forms to increase validity and unbiasedness towards candidates.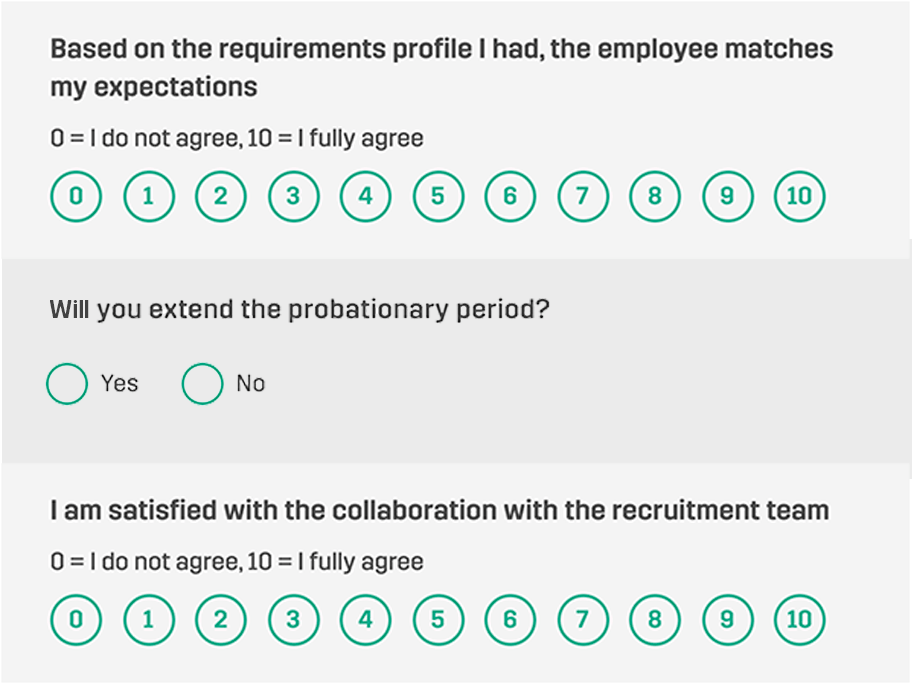 Customize Feedback Questions
Customize and add your own questions to get answers specific to your recruitment process
4000+

Feedback forms sent to unique candidates every day

66s

Every 66 seconds a feedback form is submitted
How Our Customers Measure
"Trustcruit has given us valuable insights to improve an already strong recruitment process and enabled us to stride forward and tweak the so important details, which hopefully make our recruitment process stand out even more on a highly competitive market – Hats off to you, sky is the limit!"
Kim Stridsberg, Operational HR Manager, Kjell & Company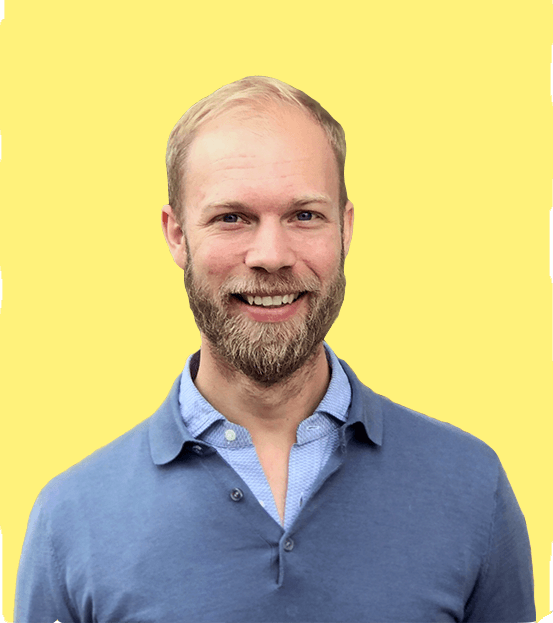 Trustcruit the Whole Candidate Experience
Analyze
Learn about how to benchmark, filter & segment your data.
Improve
We will always want to help you improve, learn how.
Ready to Measure Your Candidate Experience?