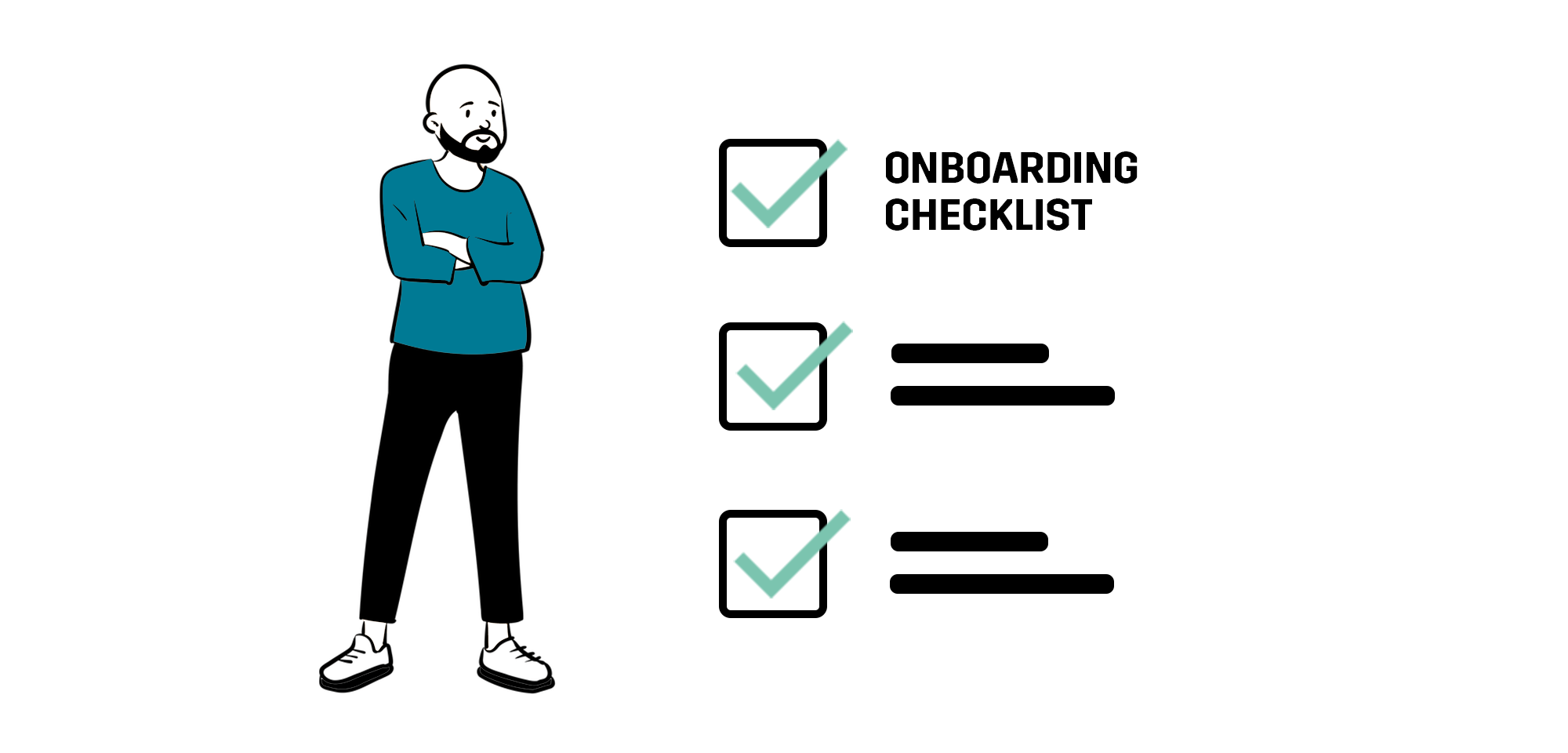 The Ultimate Candidate Onboarding Process Checklist
A foolproof onboarding process checklist
Often, employees come into new jobs uncertain and nervous. How long will it take them to settle into this new environment? Will they be a good cultural fit for the team? Will the role be what they expected?
With so much ambiguity for your new recruits, how can you make it easier on them?
The solution: Onboarding
Your onboarding strategy should cover the first one to three months of your employee's journey with your company. This is the time to establish their place in the team, help them form connections, and hit the ground running with their day to day responsibilities.
And with as many as 30% of employees leaving their jobs within the first ninety days…this time counts more than you think.
There are lots that need sorting out when a new hire hops aboard – which makes it easy to forget things. So, if you want to ensure you don't miss anything essential, continue reading for our ultimate onboarding process checklist.
There's lots of ground to cover, so let's hop to it!
Before the First Day…
Onboarding should start at least a week before the candidate shows up at the office (if time permits). This is a great chance to get the paperwork sorted and lay the groundwork for when your employee starts their first day. During this time, you should:
Submit a job requisition to HR. Make the hiring official with your HR department so they can sort out payment details and contracts.
Complete a background check. In some positions, this is mandatory to ensure the protection of your customers/ clients.
Send your recruit their first-week schedule. In the same email, supply other necessary info like parking rules, dress codes, what they'll need to bring with them on their first day, etc.
Clarify the job description. This should have already happened during the interview. Still, after the job offer is accepted, it's good to review the details of the role once more.
Complete new hire forms. Try to do this before the recruit's first day so that you can focus on introductions and other essential tasks.
Set up their working environment. Get their desk and computer ready, and keep their workspace tidy. This is also a great chance to prepare a little welcome treat if you wish!
Schedule training. If there's basic training that every hire has to go through, schedule this into their first-week timetable.
On Day One
Now's the time to make a great first impression and introduce your new hire to the team. Here are a few things to do on your recruit's first day:
Conduct a general job orientation. Take them on a tour of the premises and introduce them to the team.
Review their first week's schedule and their working hours.
Talk through the ethics and values of the workplace.
Review any safety and security policies – for instance, familiarize them with all the fire exits, etc.
Provide them with an employee handbook.
Help them get set up. Familiarize your new recruit with the equipment available to them.
Pro Tip: If you can arrange a welcome lunch with the team members they'll work with the most, do so. Alternatively, you could partner them up with a mentor to show them around for the day and check in on them.
After The Initial Welcome
Onboarding doesn't stop after day one. During their first week, you should:
Give the employee their initial assignments
Check-in with them daily to see how they're settling in
Set goals for their performance
Make sure someone is available to answer their questions if needed.
Then during their first month, you should continue to provide regular feedback and, in turn, ask your employees for feedback to help improve your onboarding and candidate experience.
Are You Ready to Create Your Own Onboarding Process Checklist?
We hope this onboarding process checklist has come in handy! As the age-old adage goes, fail to prepare then prepare to fail. Never has this been truer than when it comes to offering recruits a first-rate onboarding process.
If you'd like to learn more about how to improve your candidate experience, then download our free eBook: 'The Ultimate Guide to the Candidate Experience.' Enjoy!
Get notified on new blog updates
+ get our popular candidate experience ebook for free