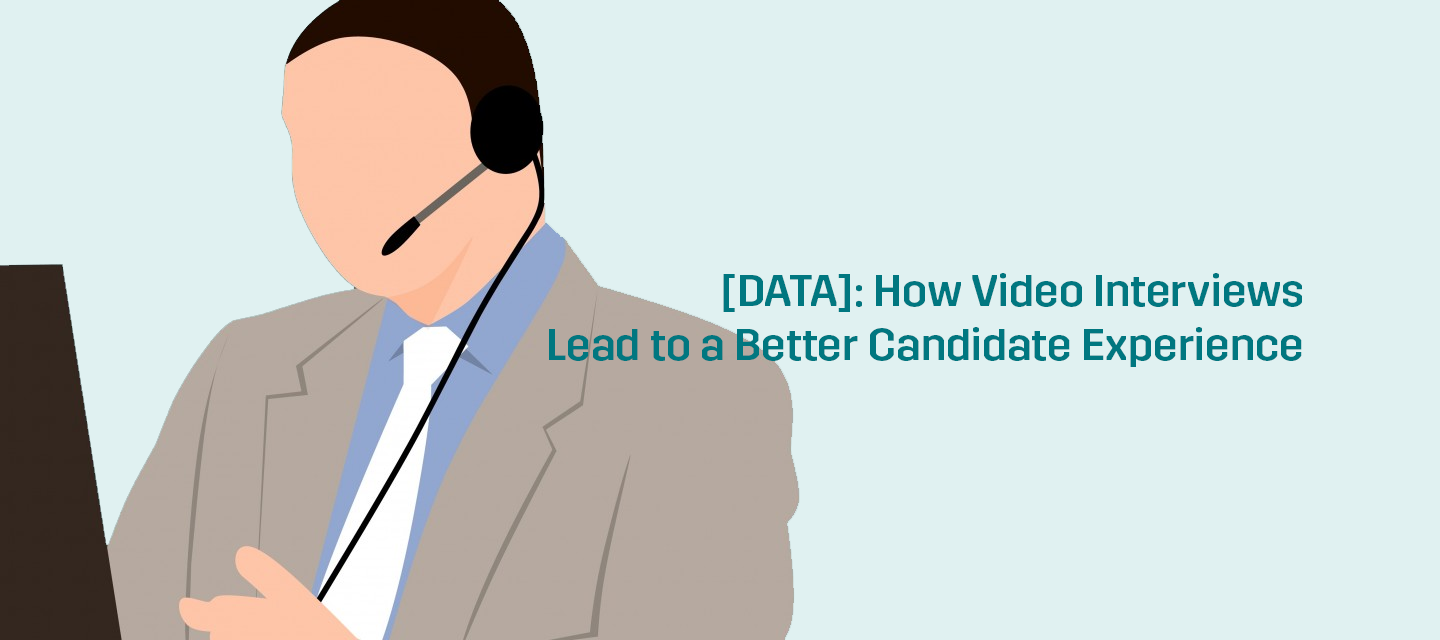 [DATA]: How Video Interviews Lead to a Better Candidate Experience
+ The Importance of Candidate Feedback
Still not sure whether to conduct video interviews or not? And how much impact can it really make? We at Trustcruit performed a research of feedback data from over 300 000 candidates to solve how video interviews affect your candidate experience.
We found that video interviews and video questions actually lead to a better candidate experience! This also means that an organisation's Candidate Net Promoter Score (CNPS) will improve if video interviews are done right. Here is the data behind why video interviews lead to a better candidate experience.
What is a Video Interview?
A video interview is a type of job interview made remotely with the use of video technology. The technique has gained popularity because it solves e.g. time and geographic contraints that a traditional job interview faces, which can make the candidate screening process more efficient. (Source: SearchHRSoftware)
How to Measure the Effect Video Interviews Has on Candidate Experience
In our article 3 Important Tips From Candidates That Will Improve your Video Interviews you can learn how to improve your video interviews and video questions if you already work with them. Based on feedback from over 2 000 candidates.
These two articles are closely related to each other since they are both proof that video interviews lead to better candidate experience in the recruitment process. To be able to do this finding we have measured the candidate experience using Candidate Net Promoter Score (CNPS). CNPS is a key metric, which organizations use to measure and improve the recruitment and employer brand.
Now you got a little hint that video interviewing is the future and know what Candidate Net Promoter Score is, let us dig into the actual results of the research!
Video Interviews Lead to Higher CNPS than In-Person Interviews
To be able to understand this you need the data behind the statement. Candidates that went to an in-person interview had an average CNPS of +49.2. Whilst candidates that participated in video interviews was more successful with an average CNPS of +61.8.
This is a major difference, which simply shows that video interviews can lead to better candidate experience. But is it really this simple? Almost, but you need the full picture to understand all of this.
In-Person Interviews Are Better in the Beginning
So let us dig further. What is interesting is that when starting with video interviews the organizations had an average CNPS of +35 compared to in-person interviews with +49.2. This means that at the beginning of the time frame, in-person interviews scored better than video interviews. To easier understand this, take a look at the graph below.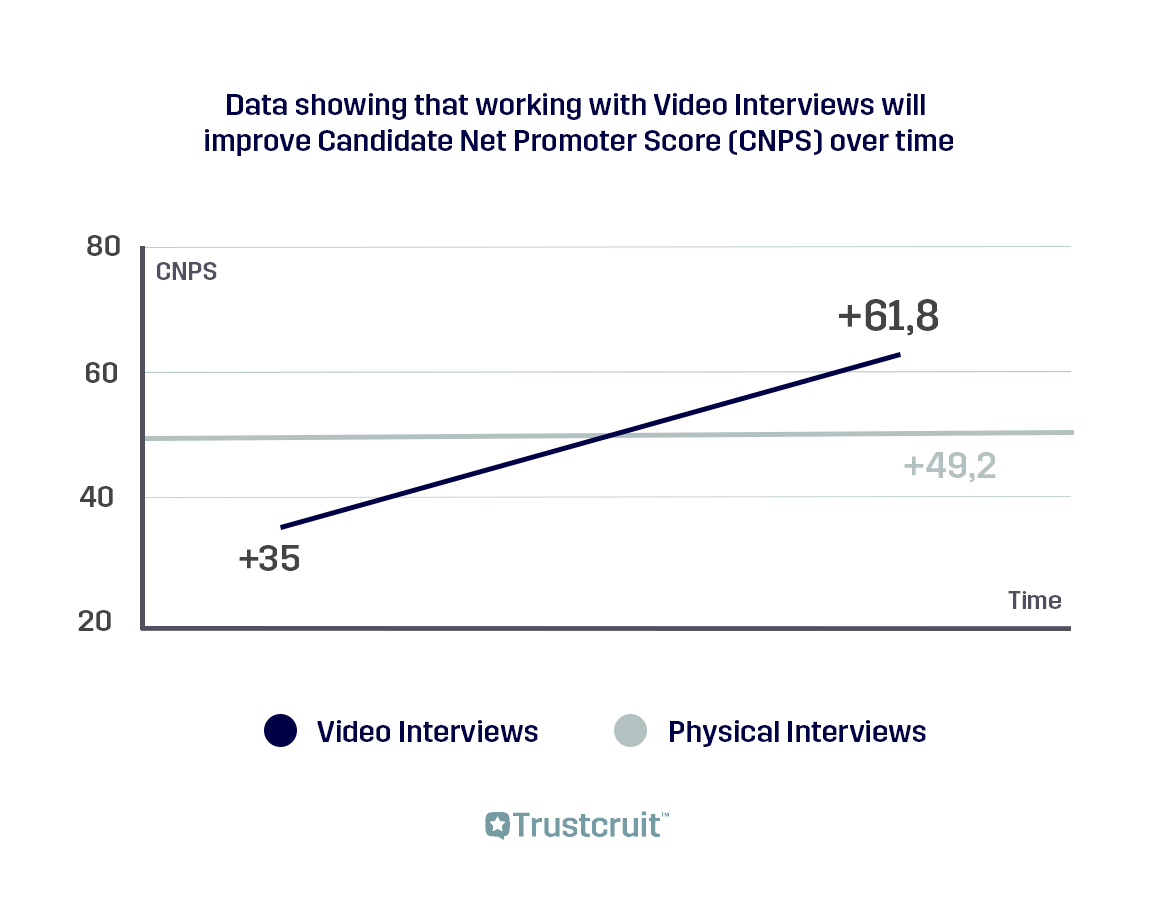 But how come video interviews perform better than in-person interviews? The answer to this is hard work. By constantly improving video interviews the organization could score a higher Candidate Net Promoter Score than they would if they conduct in-person interviews. Video interviews are best improved with feedback from your candidates!
Collect Feedback to Avoid Technical Issues with Video Interviews
As with almost everything, there is another side of the coin. So is the case with video interviews as well. The primary issue with video interviews is the technical problems the candidates face. Research shows that 6.2% of candidates perceive technical issues. This does not mean that you should avoid video interviews.
Instead, collect feedback and constantly act and improve on this feedback. It is of high importance to improve your video interviews to make sure your candidates get the correct information before the interview and also not have to face these technical issues that will for sure affect their candidate experience.
So, now you know that it is time starting to work with video interviews, but do not forget to measure your performance for a good candidate experience.
---
Once started working with video interviews and want to improve them and your candidate experience – Read our ebook The Ultimate Guide to The Candidate Experience.
Get notified on new blog updates
+ get our popular candidate experience ebook for free