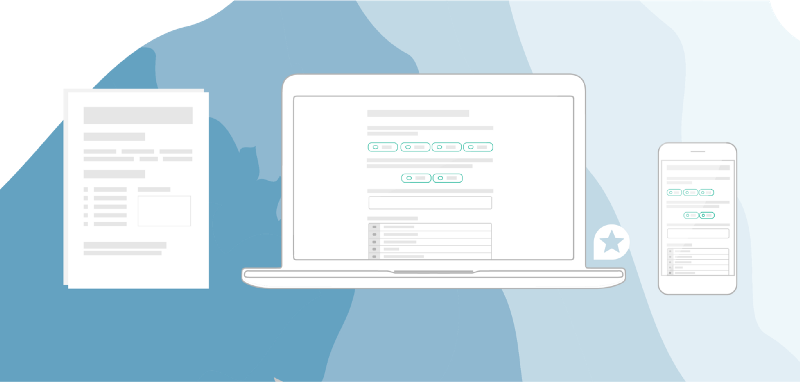 The 1 Most Surprising Fact About Mobile Job Applications 📱
And how to react
Talking to people in HR and recruiting, one of the most common concerns for the future of how candidates apply for jobs, are mobile job applications. Just to nail the concept with mobile job applications, when I talk about mobile job applications that is whatever a person does(apply with CV, apply without CV, hook up on LinkedIn etc) to go from being just any person to joining the recruitment process and become a candidate.
With Trustcruit data from 20 000+ candidates, I will present the 1 most surprising fact about today's mobile job applications.
Fact: Mobile job applicants experience 71%(!) more technical issues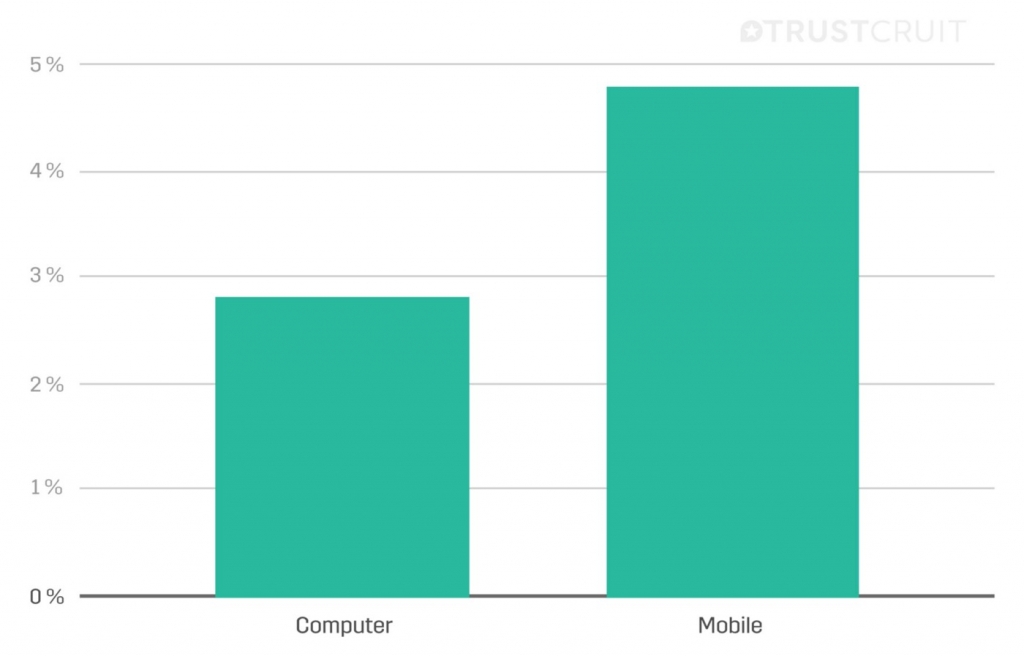 Wow! I barely can't believe this one is true 😤! From this huge sample of 20 000+ candidates submitting feedback, I feel like calling everyone with technical issues and apologize! This would NEVER have happened in e-commerce and the overall mindset of how e-commerce thinks when it comes to conversion and how recruiters don't think about conversion is really mind-blowing. Remember this form was only sent to those that actually submitted an application… All those that ended their application due to technical issues.. I don't even wanna think about it 😖
What to do about it? Many of those using Trustcruit to collect feedback from candidates have seen over 50% decrease in technical issues reported. Also for those from computer. So my first recommendation is to start collecting this feedback. It will give you instant effect. And my best tip which rocketed the improvements for our client, is to not only ask if the candidates experienced any technical issues. Follow up with a text question: Please tell us about your technical issue. The candidates will do this, I promise you.
The second one is to try and get HR focused on thinking in terms of conversion which brings us to my third recommendation and that is to look at the whole process and establish metrics which are important for you and relate to what actually can be done to improve these metrics.
I promise you that this is systematically done in e-commerce and I know they have people working full-time with measuring the technical issues and improving the technical issues. Consider what implications it would have for amazon if 71% more customers experienced technical issues 💸.
Sum up:
71% more technical issues when candidates apply with mobiles
Start collect feedback from candidates
Get HR focused on conversion
Establish metrics
---
As always I am more than happy to discuss recruiting and the challenges further so feel free to hook up with me on Linkedin here or send me an email: simon@trustcruit.com 👋
Get notified on new blog updates
+ get our popular candidate experience ebook for free