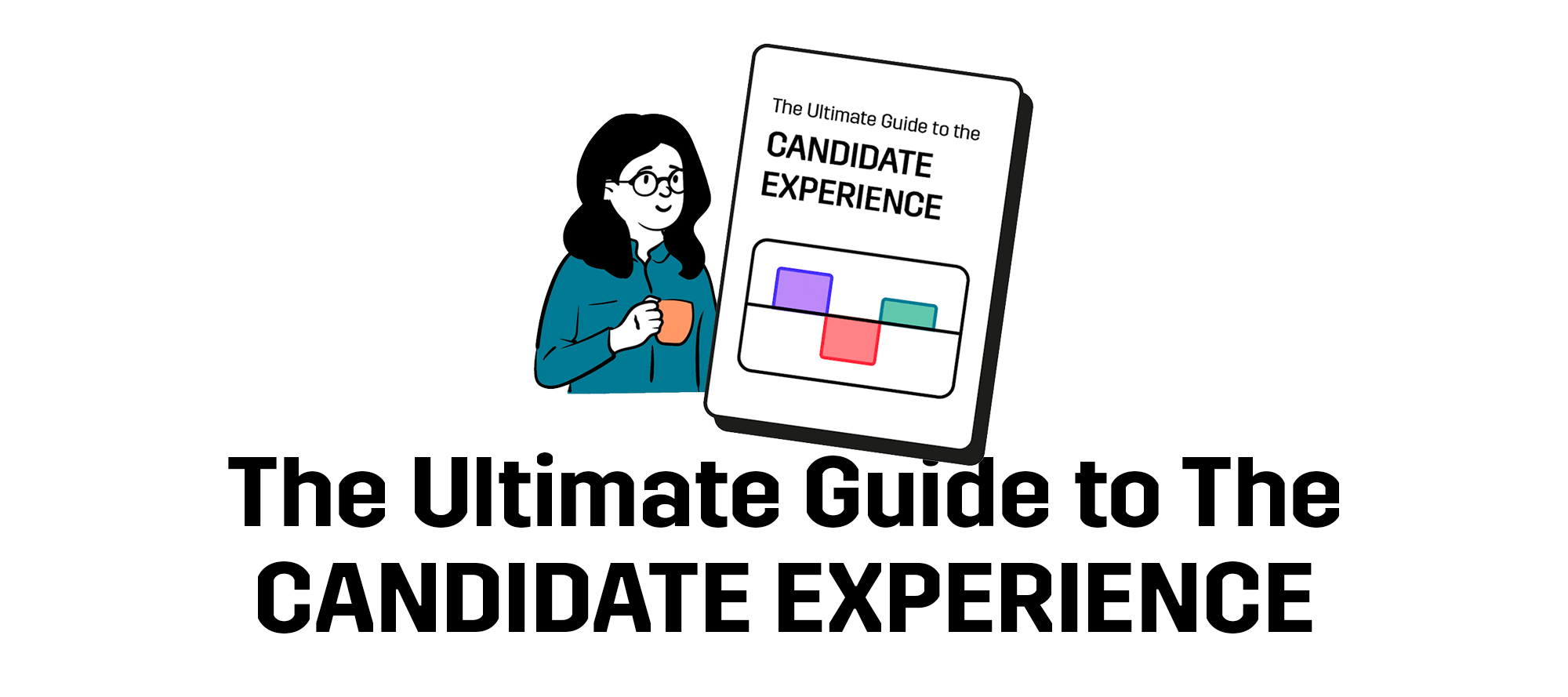 The Ultimate Guide to the Candidate Experience
All you need to know to boost your recruitment
Recruitment and Candidate Experience professionals around the world compete against each other to source the best candidates money can buy. These days, it's no longer enough to write an ad, post it, and sit back and wait for resumes to pour in.
Why?
Well, for starters, this traditional method makes it much harder to track the recruitment process from start to finish.
As such, today's recruiters need to stay ahead of the game by gathering and analyzing accurate information about their candidates. Not only that, but they also need to be aware of the candidate experience they're creating.
After all, this is the only way to guarantee that you hire the best possible people for the job. There's little doubt that excellent recruitment is data-driven. Companies that collect data during every part of their candidate's recruitment experience are better recruiters for it… and consequently, attract the best talent.
It really is that simple.
So, with that in mind, let's dig a little deeper into what the 'candidate experience' is, and how you can improve yours.
---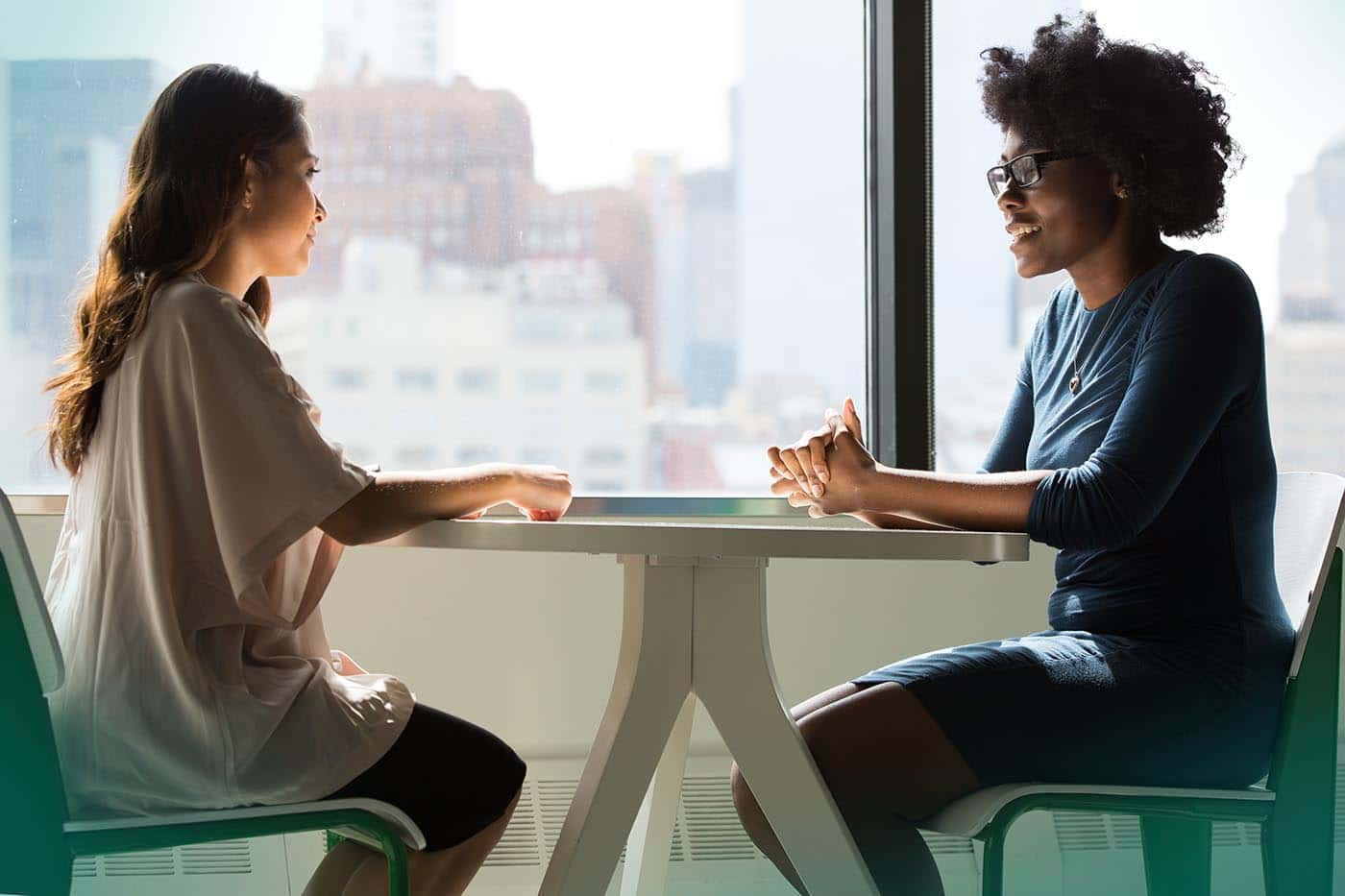 What's the "Candidate Experience?"
In short, the phrase 'candidate experience' is an umbrella term to describe the processes, emotions, and the perception an applicant has of your company as they go through each stage of your recruitment process.
Typical recruiting methods usually include the following steps:
The job search (candidates look for vacancies on job boards, company websites, search engines, newspapers, etc.)
The candidate applies for the job
You interview the candidate
You provide candidate feedback and analysis
Onboarding (if successful)
Sound familiar?
So, if you're looking to improve your candidate experience (which we highly suggest doing), you need to evaluate each and every one of the steps highlighted above.
This may sound like a tall order, but later in this article, we're going to break down how to do precisely that.
---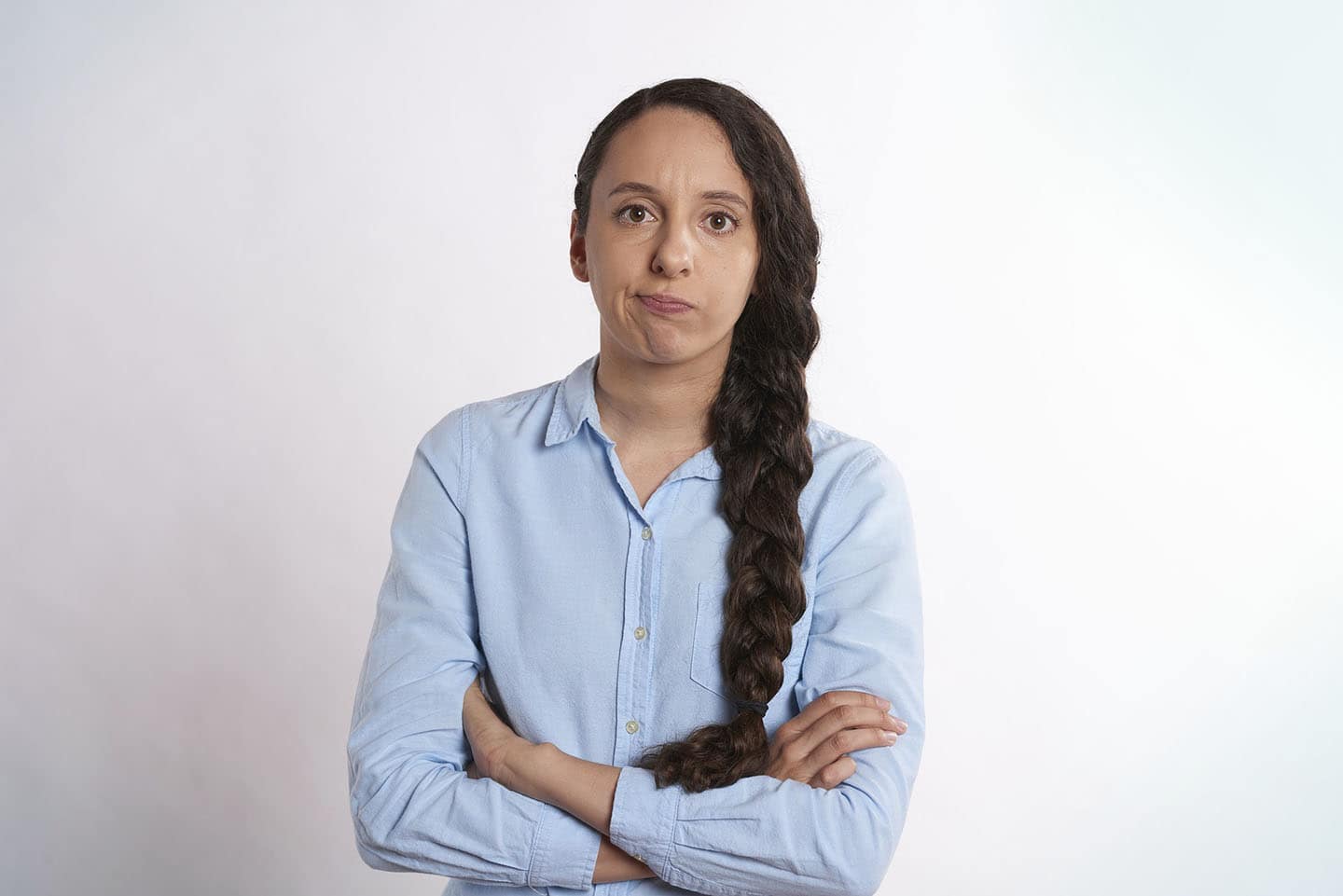 Does a Poor Recruitment Process Harm the Candidate Experience?
In short, yes.
Let's take a look at some of the frequent hiccups employers make throughout the recruitment process and analyze how this impacts the quality of the candidates you attract…
Poorly Written Job Ads
It stands to reason, if you don't provide a transparent and accurate job description, the standard of applicants will be lower quality. After all, candidates need to know what they're getting themselves into — otherwise, there's a good chance they'll quit relatively quickly upon hiring them. Then, you'll have to start the entire recruitment process again!
Poor Communication
This is closely linked to our previous point. Excellent communication between the employer and the candidate(s), is the cornerstone of any successful recruiting strategy.
Fail to communicate effectively with your applicants, and you'll see high-quality candidates dropping out left and right, most likely to your competitors.
Bad Interview Technique
Even supervisors with years of experience fall into this trap. You would be amazed at how many interviewers ask the wrong questions. After all, if you're not asking the right things, then you're not able to accurately assess whether a candidate is a good fit for the team. Simple, right?
---
The Benefits of a Positive Candidate Experience
So, what benefits are there to providing applicants with a positive candidate experience?
To put it simply, if you're able to provide applicants with a decent experience during the recruitment phase, they're more likely to start their role in a positive frame of mind.
Not only is this great for team morale, but it's also excellent for productivity too. It stands to reason, a candidate who enjoyed the recruitment process is more likely to hit the ground running than someone unsure they made the right decision accepting your job offer.
It's also worth bearing in mind, candidates are your ambassadors, whether you recruit them or not. You don't need us to tell you that, word of mouth recommendations go a long way.
So, if an applicant has a pleasant experience during the recruitment process (even if they don't get the job), they're far more likely to speak highly of you, which strengthens your 'employer brand.' The stronger your employer brand is, the more people will want to work for you. Not to mention, this only adds to the prestige and credibility of your company.
Last but not least, if you're taking the state of your candidate experience seriously, you'll also start collecting and analyzing data. Using these numbers to drive your recruitment strategy will eventually be more cost-effective. Namely, because your hiring techniques will be far more efficient and new-hires are more likely to stick with you for the long haul.
Recruiting people costs money. Period. Don't believe us? Virgin Media estimates a loss of $5 million in revenue in a single year because they hadn't optimized their candidate experience!
---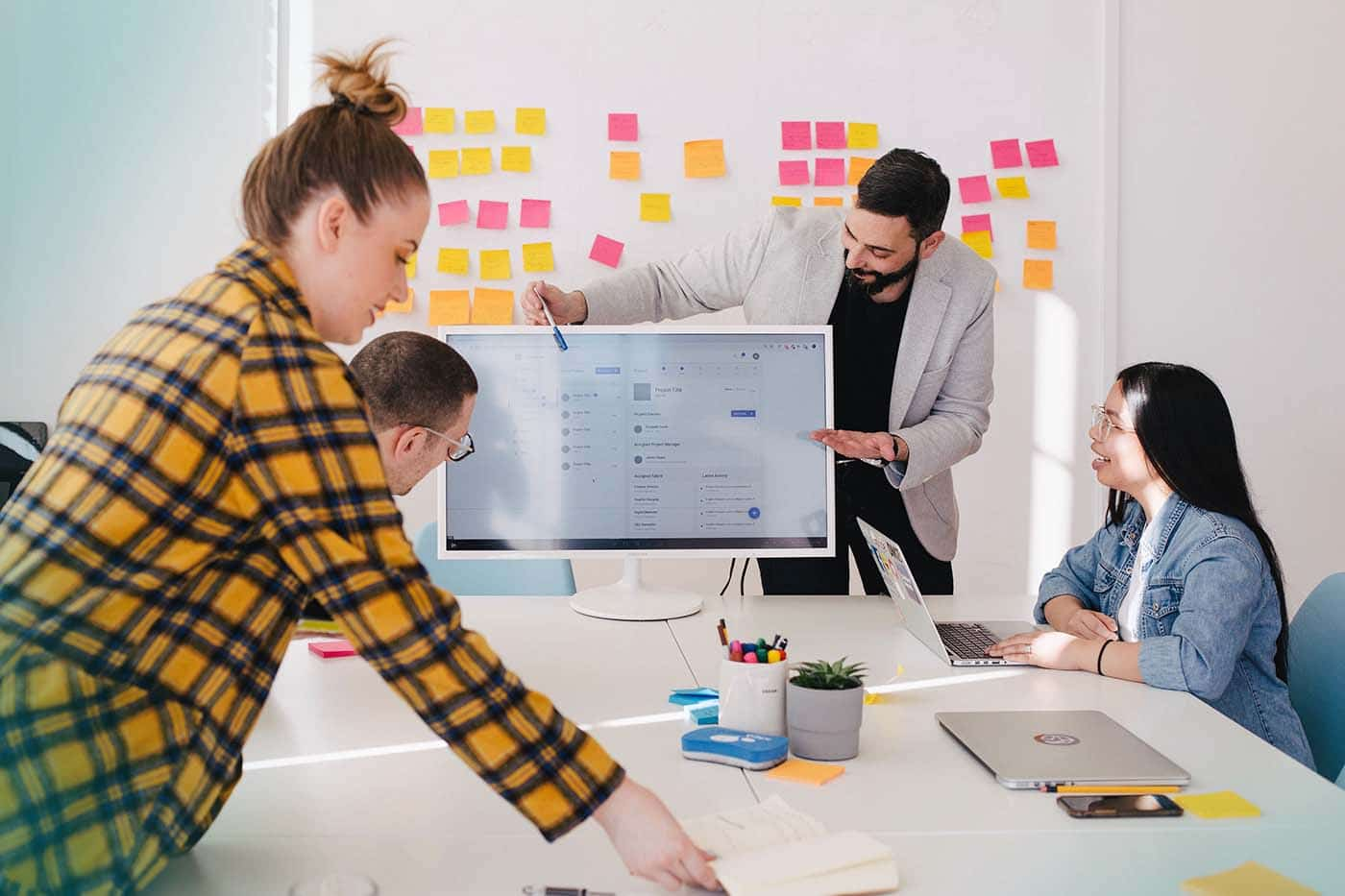 How to Improve the Candidate Experience During the Recruitment Process
By now, you should be convinced that you need to enhance your candidate experience. But the real question is; How? Heed the below advice to start making those all-important improvements.
The Job Search
You might be surprised to hear, the candidate experience begins way before a candidate even applies for a vacancy. In fact, IBM found that as many as 48% of the applicants they surveyed had previous interactions with the organization before they applied for a job.
By 'interactions,' we mean:
Having friends or family who already work there
A general awareness of the company's brand
Being a customer
Having worked with the brand before.
With that in mind, it's hardly surprising that only 2% of candidates had an unfavorable opinion of the organization before applying for a job.
This is why strengthening your employer brand is so important.
If you're unsure how to do that, there are a few things you can do:
Understand How People Perceive Your Brand: So, You Can Improve
The majority of your employees will be on social media and career platforms like:
Facebook
LinkedIn
Twitter
Glassdoor
Indeed
So, there's a good chance workers have shared some of their experiences with your company on these networks. As such, you'll want to keep your finger on the pulse with what people are saying about you online, because trust us, your candidates will.
In fact, Glassdoor estimates that as many as 70% of applicants look at these sorts of reviews before making a career decision.
As you can imagine, these platforms often provide a rich source of feedback. Use these reviews to get a better feel for your company's employee value proposition. More importantly, if there are any complaints, see what you can do to improve. Then, make the necessary amendments and shout about them from the 'virtual' rooftops. This helps to ensure that higher-quality candidates aren't deterred by any negative reviews.
Define Your Brand's Message
What does your brand stand for? What's your workplace culture like? What's the message you're trying to convey? Use the answers to these questions to establish an authentic brand message and tone of voice.
Why's this important?
You need to provide candidates with a realistic expectation of what it's like to be an employee for your company — and your brand's messaging has a massive role to play in that.
So, ensure your tone of voice is consistent across all the online platforms where a candidate may encounter your brand:
Your careers website
Your video content
Your job ads
Your assessment platforms
The one-on-one conversations your recruitment team has with the candidates.
You get the idea.
Treat Candidates Just Like Customers
With unemployment rates at an all-time low (3.8%), these days, candidates can treat job searches like they would an online shopping session.
Think of it this way: You wouldn't purchase an expensive product online without doing your due diligence first, would you? So, why would candidates launch themselves head-first into a job without spending time getting a feel for whether the company is the right fit for them?
As part of their research, job-seekers will likely want to know the following info, so they can assess whether applying for the job is worth their while:
Your company's expectations
Your work style and company culture
The interview process.
Provide candidates with all the information they need so they can make a more informed 'purchasing' decision. After all, they, too, may also leave an online review about the candidate experience you've provided them.
Of course, a lot of this information can be communicated in your job ads, which leads us nicely onto our next section…
---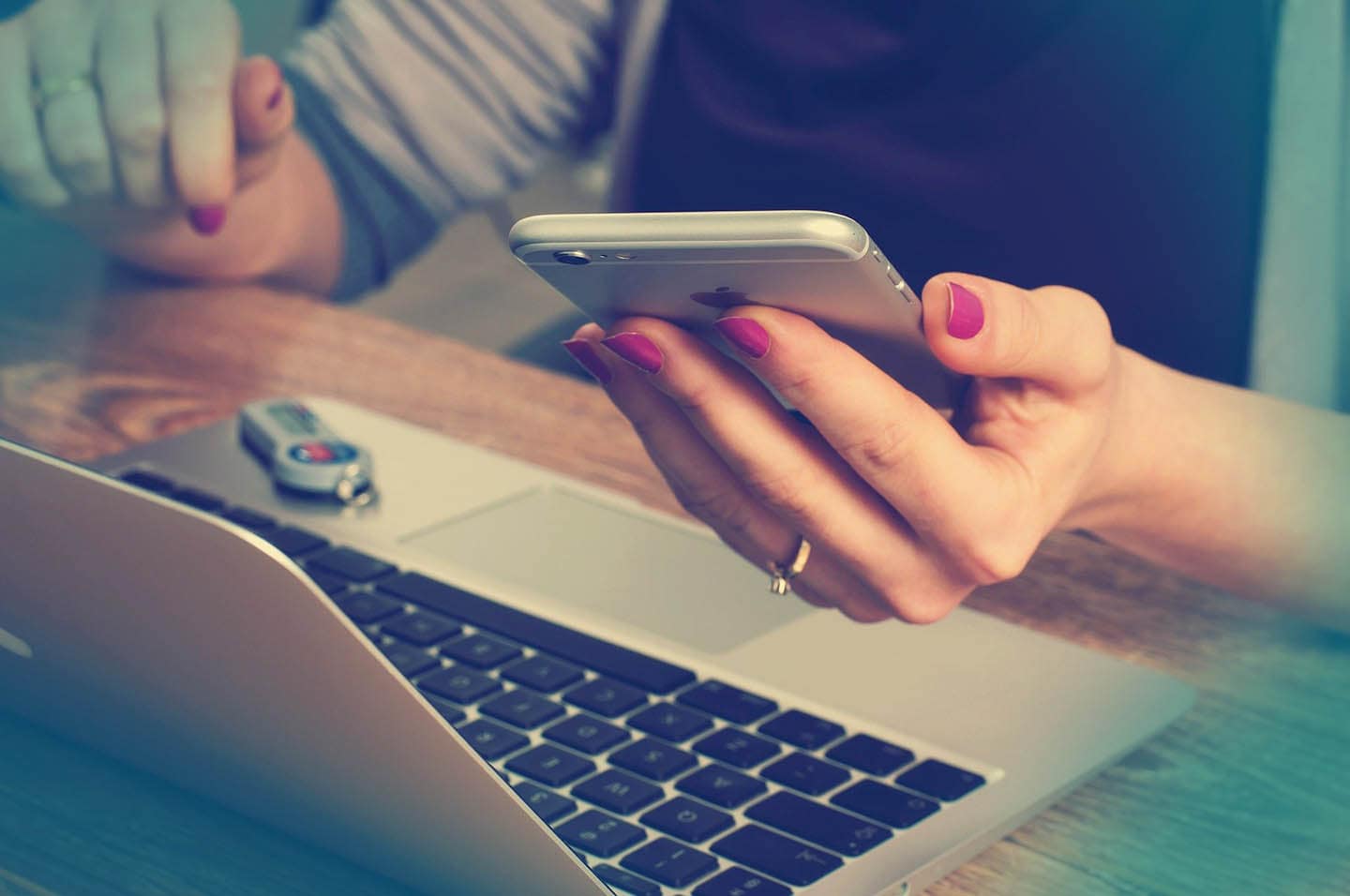 The Application Stage
Generally, the application stage refers to your online job ads and where you post them. So, we've listed some surefire tips on how to create a more informative and engaging job advertisement. If you put this advice into action, you'll undoubtedly enhance the quality of your candidate experience.
Craft a Killer Job Title, Tell Your Company's Story, and Set Realistic Expectations
If you're posting a job ad on a popular job board (Indeed, Monster, TotalJobs, etc.), your choice of job title is all the more crucial. It's imperative you include the name of the position and team it up with something that appeals to high-quality candidates. Not only does this ensure your job posting is found by the relevant people, but it should simultaneously capture the eye of top-notch applicants.
Often, applicants also want to know a bit about the company they're applying to. So, tell them your company's story, by including snippets like:
How many years you've been in business
On average, how long employees stay with you (of course, only add this if the figure is impressive!)
Highlight any exciting clients and projects your company's associated with
List any equipment or software your applicants might be excited to use
Mention any awards and accolades your company's achieved
Provide info about your work culture
These are just a few ideas, use this as an opportunity to get a little creative!
Don't forget to provide candidates with just the bare facts. That way, you won't create unrealistic expectations that will eventually lead to higher staff turnover later down the line. This is why you should always provide a detailed job description as part of the job ad. That way, candidates know precisely what to expect (should they get the job).
It also pays to be completely transparent about the following details in your job ad:
The work hours required
Pay
Relevant information about their coworkers
Educational and professional development opportunities
Any benefits or perks your company offers (holidays, bonus schemes, gym memberships, etc.)
These are just a few ideas to help get the creative juices flowing, so be sure to include anything else you think applicants should be aware of.
Explain the Application Process
People want clarity. They want to know what to expect and how strenuous your recruitment process is. That's why rounding off your job ad with what's to follow is always a good idea. I.e., what happens after they send their application, right the way through to if they're hired.
The last thing you want is for candidates to drop off later down the line due to confusion and impatience, and clarifying things in your job ad should stop that from happening.
Make It Easy to Apply
Did you know one in 20 candidates experience technical issues when submitting their application? Needless to say, if you make it too difficult for people to apply, people will eventually give up! So, make sure that your job ad is actually working by having someone test out your online application process.
Consider a Testing Phase
When we talk 'testing' candidates, of course, we're not referring to the long, stressful exams you took in school. Instead, we mean a couple of simple personality and logic-based tests that candidates can take in the comfort of their own home. They just need wi-fi and a device that enables them to access the test (laptop, desktop, etc.).It's typical to send these tests before the interview stage (or in-between interviews if you're having multiple interviews).
Why bother?
Well, if your job ad attracts a large pool of candidates (which it probably does, as an average of 250 applicants submit resumes for each and every corporate job opening), recruiters need a quick and simple way to shortlist their candidates. In fact, studies show that as many as 50% of candidates don't meet the basic job qualifications, which makes testing all the more important.
---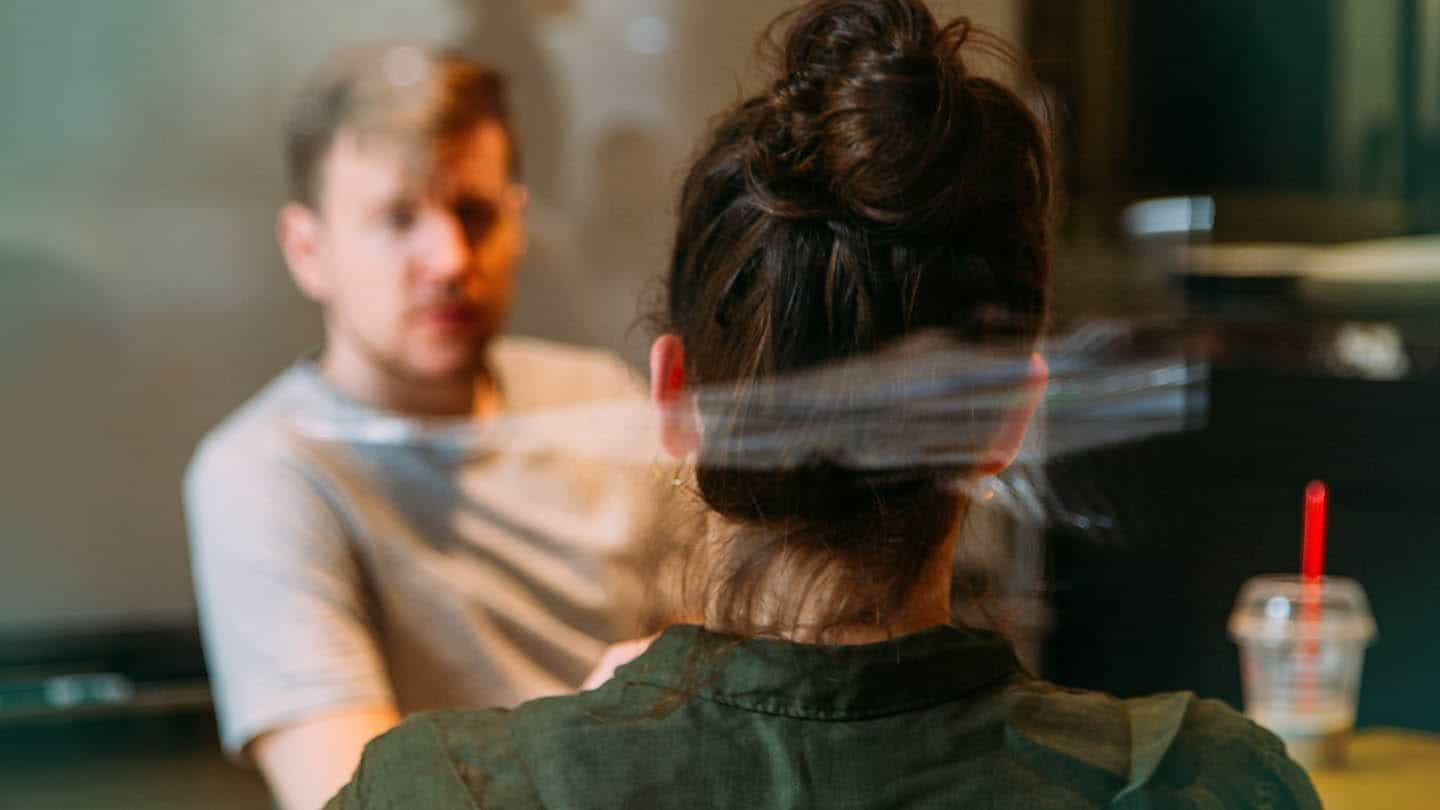 The Interview Stage
So, you're finally interviewing your candidates (hurrah!), here are a few things you can do to ensure the interview is a pleasant experience for all concerned:
Preparation is Key
Do what you can to ensure your candidates feel prepared. Not only does this take the edge off the applicant's pre-interview nerves, but it also creates a better rapport with the candidate.
It makes sense that the more an interviewee feels comfortable with you, the more likely you'll get an accurate glimpse of the 'real' them – which, of course, is what you're trying to establish!
There are a few things you can do to prep your candidates:
For instance, a simple email providing detailed directions to your office goes a long way. You could even ask them where they're traveling from to provide more accurate guidance. If possible, include notable landmarks and places to park if they're driving. Alternatively, if they're using public transport, ping them over a bus or train timetable.
This info is especially essential if your office is tricky to find. The last thing you want is for the interview to get off on the wrong foot because the candidate had a stressful time finding the correct location.
In this same 'preparation' email, consider including an itinerary of their interview day. It goes without saying, when the candidate has a better idea of what's planned for them, they'll be better prepared for the interview. This itinerary should also include how long the interview process is and who they'll meet. This enables them to plan their day and do all the necessary research beforehand.
Consider a Video
You might even want to step things up a notch by sending a video containing tons of handy info. If you've interviewed people before, there's a good chance you get asked the same (or similar questions) all the time! Take note of them and provide answers in this video.
If you're where to begin, here are several questions to help start you off:
What's the team and/or department structure?
How often does the whole team get together?
Who are your typical clients or customers?
What's the salary?
What are the benefits?
It's also a good idea to give a detailed overview of the role they're applying for. Not only do applicants find all this info really useful, but it also creates more time for answering their more specific questions during the interview.
The Interview Itself
You might want to consider scheduling a variety of interviews with different people: managers, supervisors, even employees from various departments. Naturally, each discussion will focus on slightly different aspects, so you'll get much richer feedback on whether the candidate is a good fit for the role.
Schedule in time to expose the candidate to your workplace culture. If the applicant is going to be at your office all day, then why not treat them to a coffee break or lunch in your break room? Then while you're there, use this as an opportunity to introduce them to people who pass by.
Interview Questions
As you go about creating your interview questions, you need to know who you're looking for. This means understanding the objectives, experience, and qualities you want in the candidate you're interviewing. Once you've got to grips with that, you can then create and ask pointed questions to help establish whether the candidate makes the grade.
You'll want to ask a mixture of direct questions that establish whether the candidate has the qualifications, experience, and personality to do the job justice and more open-ended questions. The latter allows the candidate to pitch themselves to you. You would be amazed at the information you'll glean from these!
You'll also want to research the candidates before the interview. This means reviewing their resume, portfolio, the previous companies they've worked with, their online presence, etc. With this info at your disposal, you can tailor interview questions that are more pertinent to the individual and make the best out of the time you have with them.
Last but not least, provide an opportunity for them to ask any questions they have. As well as a chance to furnish you with other info they think you should be aware of. People hate leaving interviews feeling they haven't said everything they needed to.
Top Tip: During the interview, approach each candidate as if they'll be a future colleague of yours (which they may well be). Obviously, making an excellent first impression is crucial for enhancing the candidate experience. Be friendly, approachable, and professional, and you shouldn't go too far wrong!
---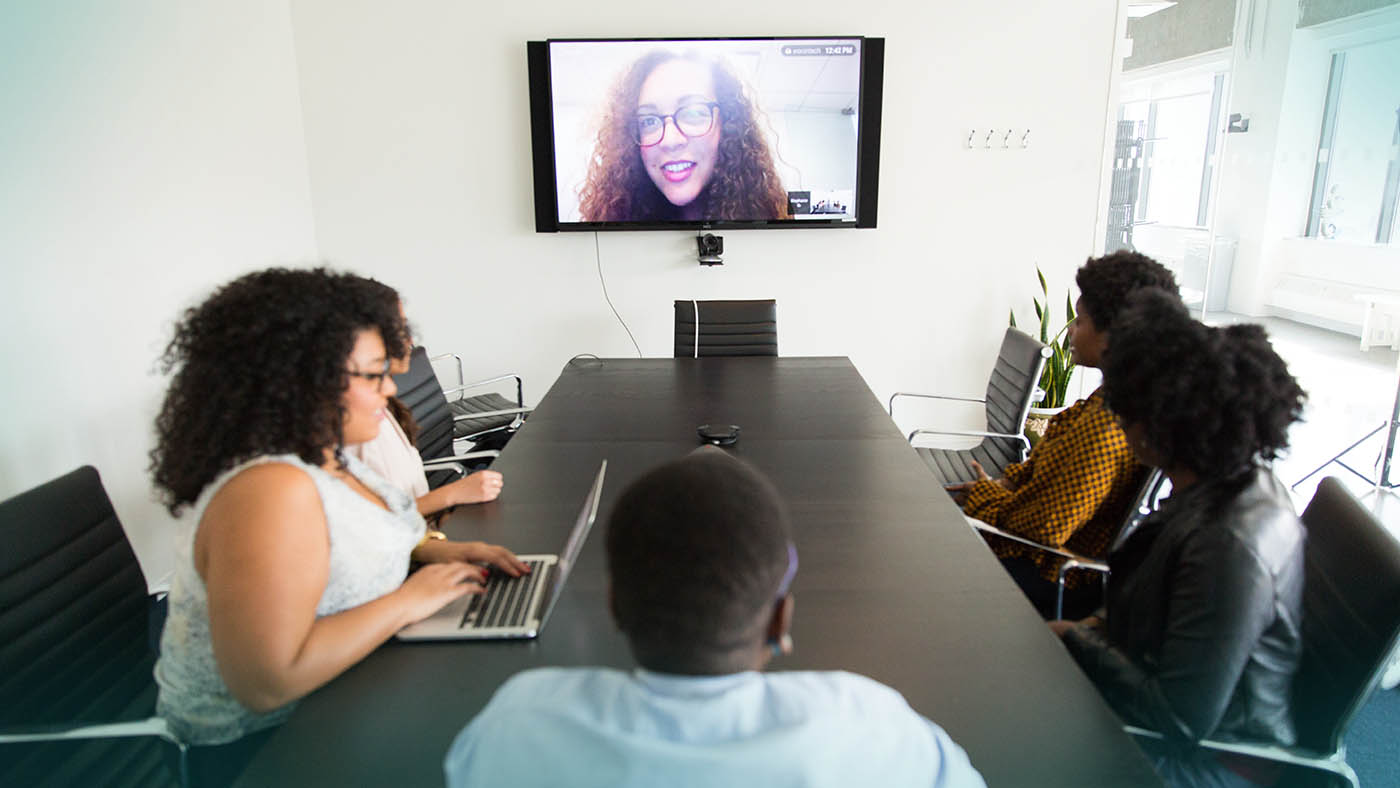 Consider a Video Interview
Video interviews and video screening questions, in some instances, provide a better candidate experience than physical job interviews -that's if you have the right technology for interviews to go off without a hitch.
Just like a physical interview, you'll have to set the right expectations by providing an agenda for the 'meeting'. We also suggest helping candidates get up and running with the technical parts of the interview. For example, you could enable a private space for them to check their mic and camera on your video platform "silently." By this we mean, a separate window where they can test their mic and camera before launching into the interview.
To make it easier for the candidate, make sure you've also sent them the following information in advance:
Where to click to start the interview
How to troubleshoot common technical problems
Where to turn to for help (should they need it)
Then resend all this info in an email reminder one hour before the video interview. You'll be amazed at what a difference this makes to the smooth running of your video interviews!
Get Back to Candidates Quickly (Whether They're Successful or Not)
Candidates hate waiting for ages to find out whether they got the job, and understandably so. Switching careers or changing your job is a massive life decision. As an employer, you should respect that by telling them their "fate" as soon as possible.
You'll often find that the more eager candidates will contact you after the interview. If you haven't made a decision by then, politely tell them that, and provide a timeframe for when you'll get back in touch with your answer. Then follow through on your word.
Likewise, if you want to move a candidate forward, tell them as soon as possible. This shows you're serious about hiring them. After all, no one wants to feel like an afterthought. Plus, this helps to ensure you don't lose too many high-quality candidates to other companies trying to snap them up while they're waiting to hear back from you.
---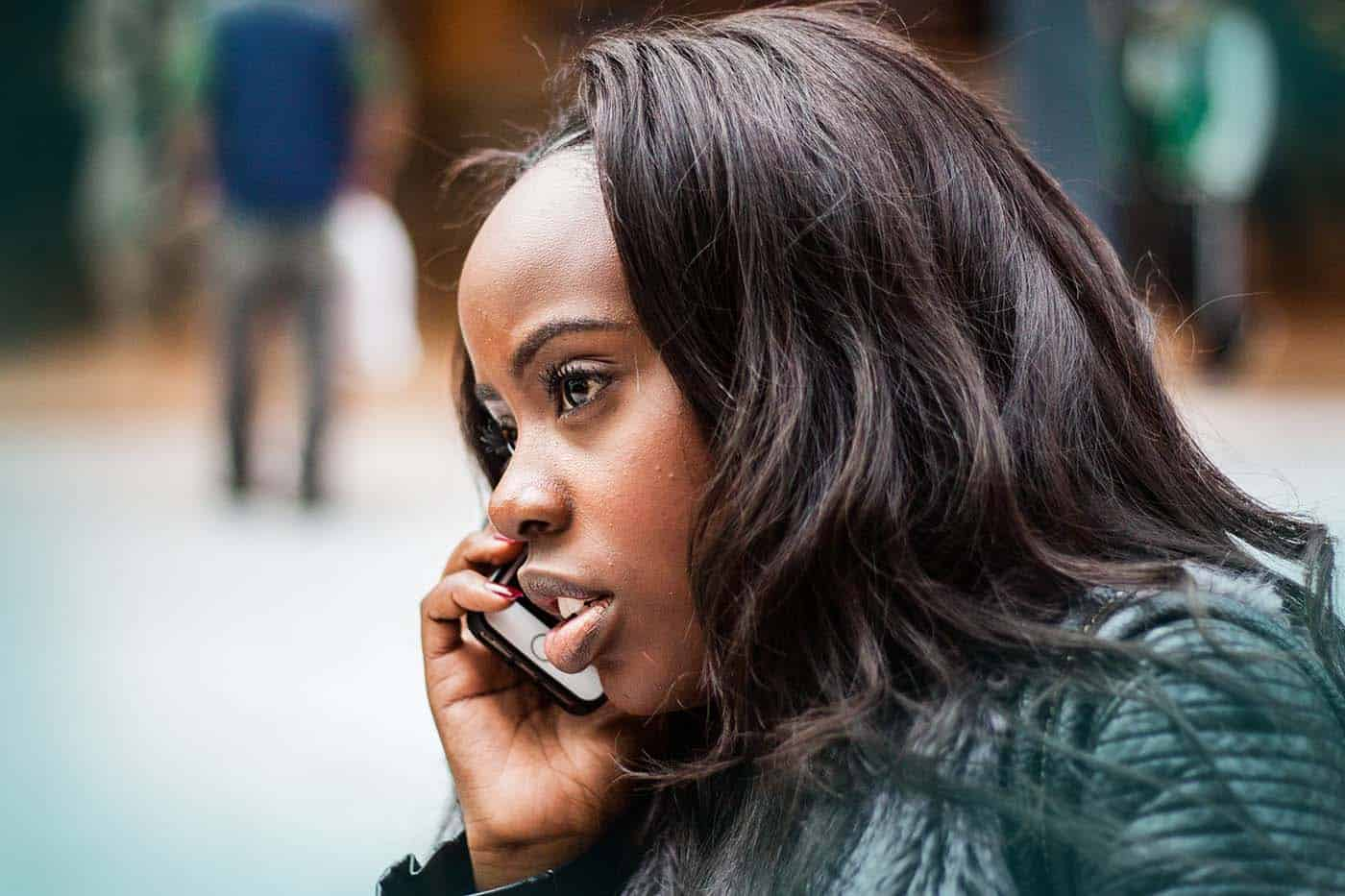 How to Reject Candidates
On a similar subject, don't withhold bad news. Did you know, as many as 23% of applicants don't get any form of rejection notice?
This is pretty shocking.
Cast your mind back to the last time you applied for a vacancy. There's a good chance you submitted an application, and if you didn't get the job, you probably didn't hear back. You may have tried to contact someone, and again didn't hear from them, which prompted you to give up. Urgh.
When it's your livelihood on the line, this can be really emotionally draining, let alone frustrating. So, needless to say, not closing the loop with unsuccessful candidates is detrimental to the candidate experience.
Don't believe us? The stats speak for themselves. Not rejecting a candidate, causes the Net Promoter Score of your applicants to land on -44.7 (on average). But, when rejecting applicants 'properly' the score only lands on -21.9. In short, it's clear that delivering a thoughtful rejection message has a strong influence over the quality of your candidate experience.
So, always give applicants a call or send a personalized email once you've decided they're no longer in the running. As you're breaking the bad news, explain to the applicant why they didn't get the job. As you do this, focus on the skills and experience relevant to the role. Not only does this help them to improve the quality of their future applications, but it also assures them, they didn't completely tank the interview.
Keep a list of candidates who almost made the cut or who you feel might be more appropriate for a different role. You never know, some of the candidates you've interviewed may be valuable assets in the future.
Top Tip: It's respectful to wait at least 24 hours before sending a rejection email. You don't want to look like they bombed the interview and that you didn't give them appropriate consideration.
It's also worth bearing in mind, when you start emailing people to tell candidates they're disqualified, you'll be amazed at the positive responses you'll receive.
Here are a few messages Natalie Davis got when IMPACT started to do precisely that:
"I can't tell you how much I appreciate you taking the time to send a personal note."
"I'd love to be considered for future opportunities. Have a wonderful evening. Thank you."
"Thank you for the courtesy of letting me know. Please do keep me in mind for future opportunities."
"Thanks for letting me know. Regardless of the result, it was a pleasure speaking to you and going through the interview process. Best of luck in filling the position!"
"Thanks so much for communicating the outcome, even though it didn't go the way I had hoped. I appreciate the email and good luck with your new hire."
As you can see, it's evident that applicants appreciate you getting in touch with them, even if it isn't with the news they were hoping for.
Step Things Up a Notch
Once you've politely rejected a candidate, take things a step further by collecting their feedback. Research shows that recruiters who gather this sort of data (after both interview and rejection) can improve their candidate experience by 7.3 to 8% within just one year! So, if you're not already, consider adding a 'feedback stage' to your recruitment process.
---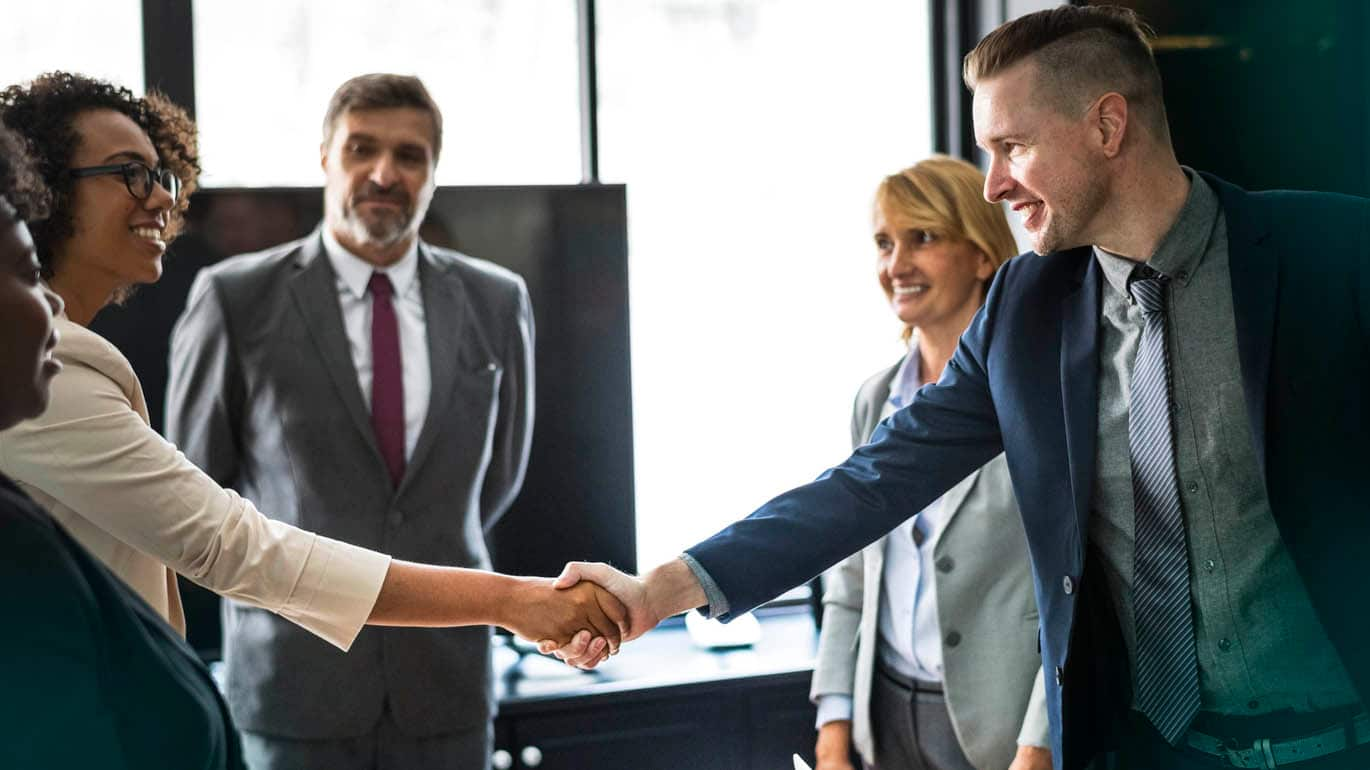 Onboarding Candidates
Don't just assume that because you offer someone a job, that the 'candidate experience' is over. Onboarding is the penultimate stage of the recruiting process and is crucial for ensuring your new hire stays the course.
What does the onboarding phase include?
In short, it's:
Sending the candidate a job offer (letter, email, phone call, etc.)
Conducting an employment background screening
Completing all the onboarding paperwork
The first day/week activities
Obviously, when onboarding goes well, the new hire is more likely to be engaged with your brand and excited to get going. Conversely, if onboarding goes badly, employee morale and productivity could be affected – for the worst.
So, what does a successful onboarding strategy look like?
Cut the Paperwork
No one wants to spend their first day filling out tons of documents. So, ask candidates to sign and send over as much paperwork as possible before arriving for their first day.
Then double-check that your new hires have filled out all the necessary forms correctly. Once this is done, and out of the way, they can dive straight into the nitty-gritty of the work as quickly as possible.
Make Sure They Have Everything They Need
Be sure that you provide everything your new hires need. For instance, a company email address, a desk, onboarding materials, etc. The quicker the employee feels 'settled' in their new job, the better. This also extends to ensuring they've met with the right people – their managers, supervisors, teammates, etc. If they don't have the basic things they need to do their job, how can you expect them to have a productive first week?
Effective Communication
As is true with the other recruiting phases, clear communication throughout the entire onboarding process is crucial.
You'll want to convey the company's values as well as what they're contributing to the business. Ensuring your staff (both old and new) know how they're making a difference to the company is crucial for extending staff retention rates. No one wants an unmotivated workforce.
Things to Bear in Mind the Whole Way Through the Recruitment Process
As we've already hinted at, tracking applicants using analytics software from start to finish is imperative. At the very least, you should gather and analyze the following bits of data:
How many people apply
How many applicants stay with you for the entire recruitment journey
Where candidates are finding your job ads and applying for them (your website, social media, job boards, etc. )
With this info at your disposal, you can really hone in on the specific areas requiring improvement, and subsequently, enhance the overall candidate experience.
---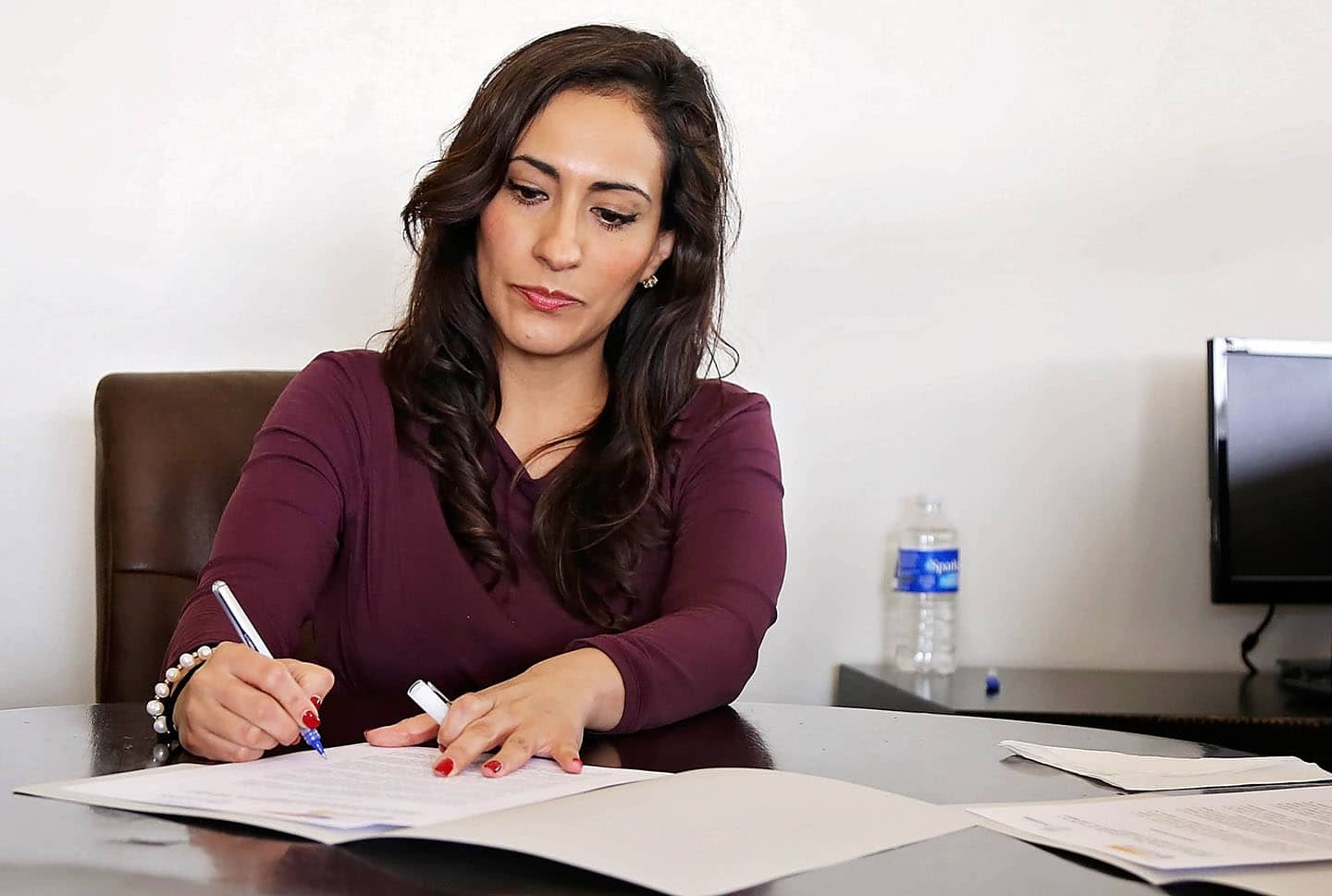 Report to Manager
As we've hinted at throughout this guide, you should be gathering data throughout the entire recruitment process. But, there's no point collecting this information if you do nothing with it. That's why there should be an onus on recruiters to be proactive and report any issues or improvements that need to be made (the data should make this obvious).
This helps to ensure HR managers don't miss any potential stumbling blocks that are hindering your recruitment process. And as we've already mentioned, making data-driven improvements to the candidate experience should result in a greater ROI in the long run. So trust us, it will be worth it!
Not only recruiters need to report their feedback and insights to the HR managers. All hiring managers have a responsibility to also report the HR manager(s) in the organization. If all hiring managers have this as a routine, the HR manager's performance can be measured and build a solid ground to improve your organization's recruitment strategy and make sure your candidates turn into promoters.
---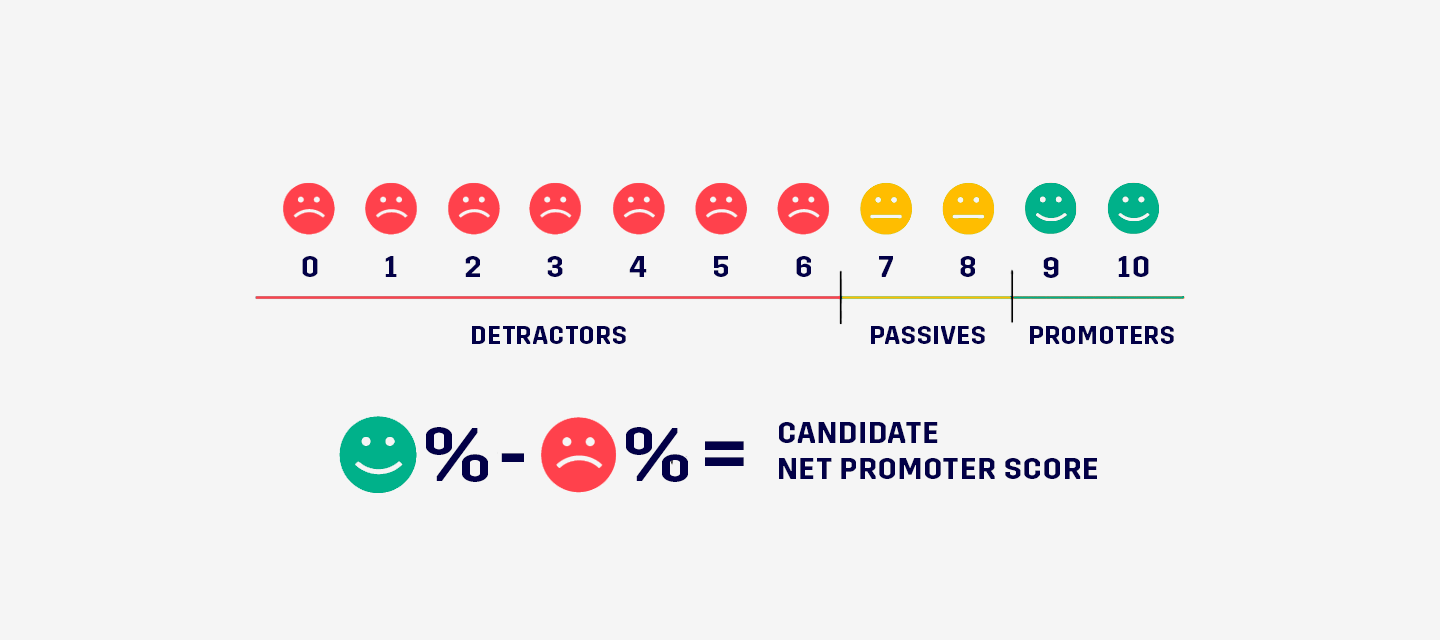 Ready to Measure Candidate Experience?
We hope having read this ultimate guide you now have a better idea of the importance of the candidate experience throughout the recruitment process and how to start improving yours.
If you want to measure the quality of your candidate experience, with Trustcruit you can collect candidate feedback automatically and use this info to enhance your recruitment process. Trustcruit offers a fabulous candidate HR analytics tool that aims to help strengthen your employer brand and improve your overall candidate experience.
How?
Well, there are several ways Trustcruit achieves this. But most notably, you can keep track of your Candidate Net Promoter Score (NPS). This metric is essential for monitoring the happiness of your candidates throughout the entire recruitment process. With this info at your disposal, you'll be able to fine-tune your recruiting strategy in next-to-no time. Book your demo today and see for yourself!
If you have any comments, questions, or queries, please feel free to send us a message in the chat. We'd love to get the conversation flowing. Speak soon! 👋
Get notified on new blog updates
+ get our popular candidate experience ebook for free