Automatically measure and strengthen your candidate experience by connecting Workable to Trustcruit
What to expect: How the integrations works, Getting started, Your Price
How We Integrate Workable Into Trustcruit

How the integration works
Collect feedback by triggering surveys from Workable to be emailed to your candidates when they've sent an application, been to interview 1, interview 2-3, been rejected, rejected after interview, hired, or onboarded.
Segment and filter your feedback based on your departments, job ad title, country, recruiter name +4 more
Step 1
Connecting Workable to Trustcruit.
You'll activate the Trustcruit/Workable integration together with your personal customer success manager (this requires your Workable Partner token). The activation usually takes less than 1 hour. Your partner token gives us at Trustcruit access to your candidates automatically.
Once connected, we'll go through feedback surveys, benchmarking questions and customize surveys after your needs. We'll also decide when surveys should be triggered in your ATS.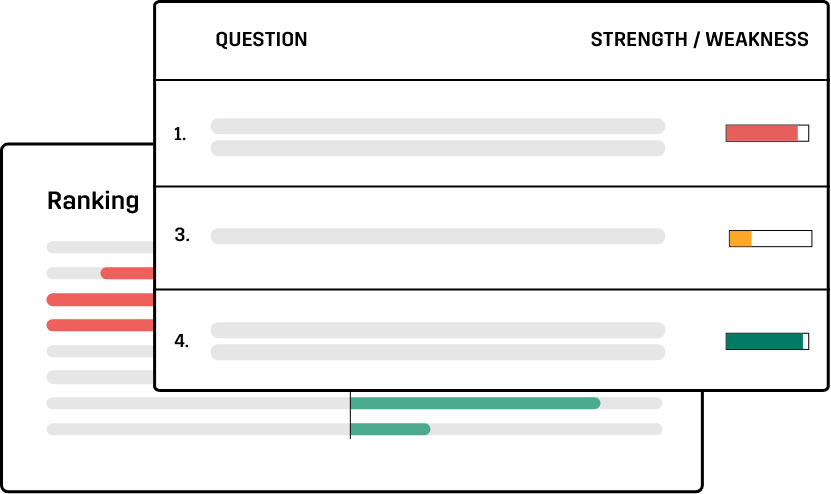 Step 2
Introduction to the dashboard and data.
1-2 weeks after getting activated you'll get an introduction to the Trustcruit dashboard, see your first feedback coming in, and get an understanding of how you can filter, segment and benchmark feedback.
We'll also look deeper into handy features such as strengths & weaknesses, automatic reports sent to your team, and how we support you to take actions on the feedback you collect.
Step 3
Regular follow-ups with your dedicated customer success manager.
1-3 months after you started, useful feedback will start to appear in your dashboard, we'll start analyzing your feedback and help you to set up Boards, Cards, Reports, and Subscriptions.
Later you and your dedicated customer success manager will have tailored follow-ups based on your needs, and goals.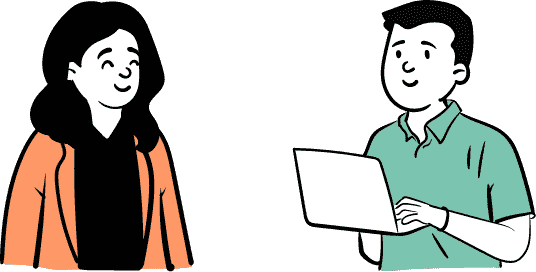 1,000,000+

Benchmarkable feedback from over 1 million candidates

20%

Average decrease of unsatisfied candidates
Collect Feedback With Customizable Surveys & Emails
Get access to our email and feedback surveys templates that have been sent over 1,5 million times. Of course, you can add your own questions and customize these emails and surveys to reflect your brand.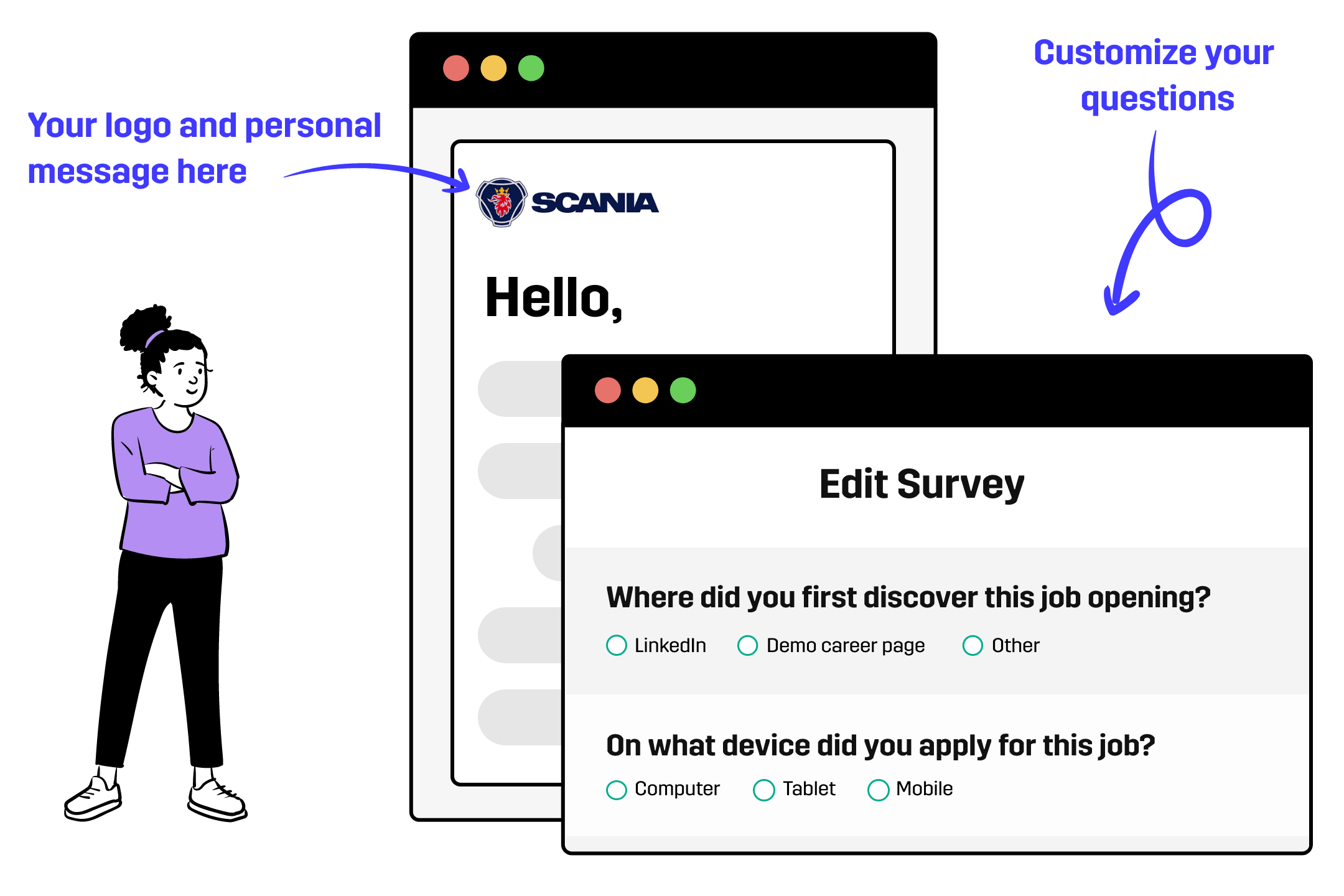 Analyze and Gain AI Insights in Our Intuitive Dashboard
Benchmark your performance against competitors or compare internally against departments, recruiters, cities, and more. We provide you with a dashboard filled with all the tools you need to turn candidates into promoters of your brand.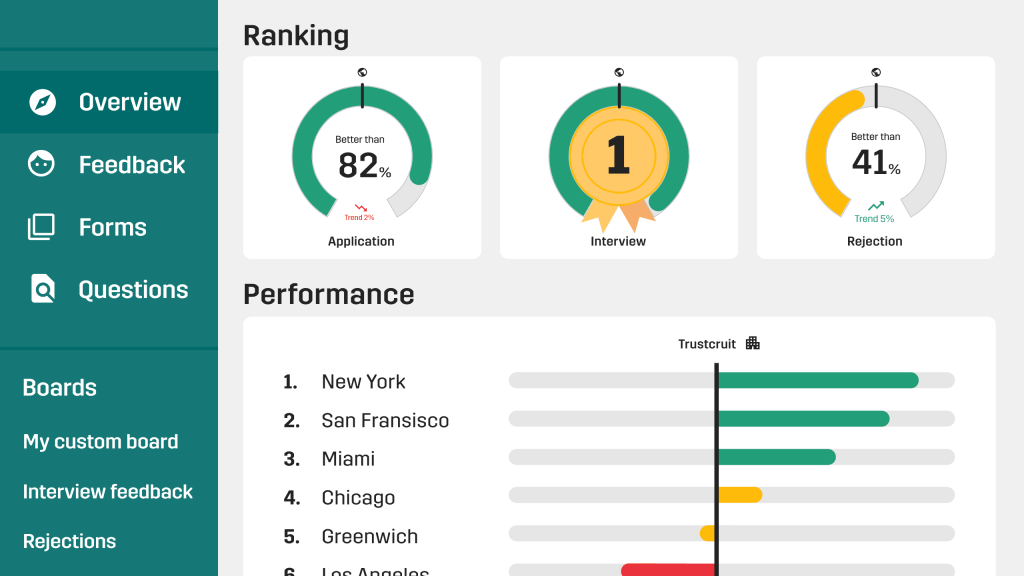 Our favorite features
Filter and segment

Segment feedback in different views as recruiters, offices or departments etc. You can also filter data based on your ATS metadata and explore answers to individual feedback questions.

Benchmark Performance

Benchmark performance to our global database of 800 000+ unique candidates and compare it internally or between industries.

Strengths & Weaknesses

Get an understanding of what feedback questions you perform good vs bad at, and what you need to prioritize, so you always can stay on top and make the right decisions and actions.

Customizable Boards

Create custom dashboards and collaborate with your team in them. Show candidate feedback for specific questions in tables and graphs.

Subscribe to Reports

Let you and your team stay updated and subscribe to scheduled reports based on Boards - sent straight into your inboxes. Of course you can also share or export boards as single reports.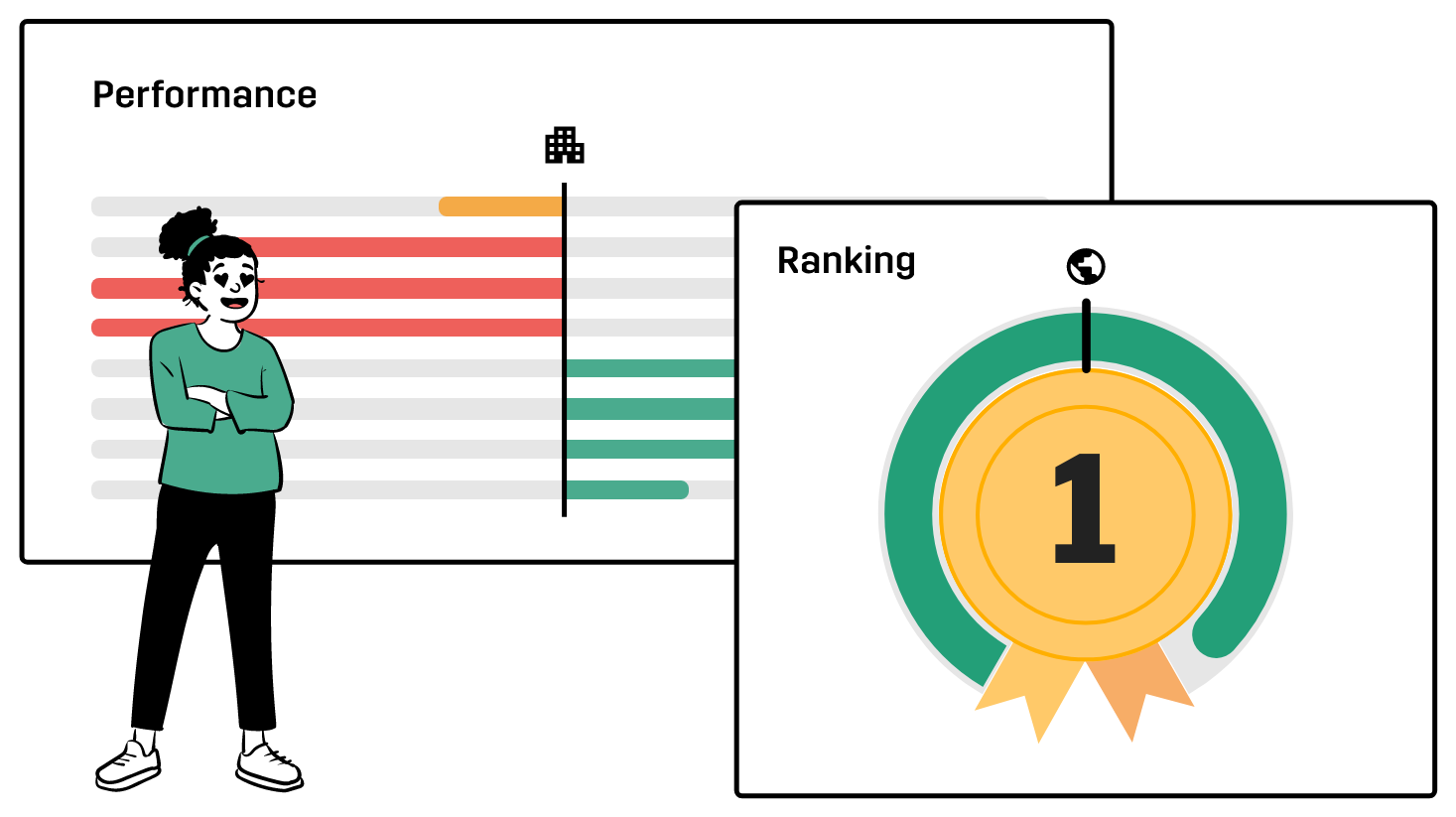 Book an Intro Call
Learn about our automized integration toWorkable
Customization of emails and feedback surveys
Analyzing feedback in our dashboard