That great feeling of
being satisfied
We collect and compile your candidate's feedback.
You spend all time analyzing, benchmarking and improving your candidate experience. More of your candidates will connect that great feeling of being satisfied with your brand.
How it works
Integration
Together we tailor forms & activate the integration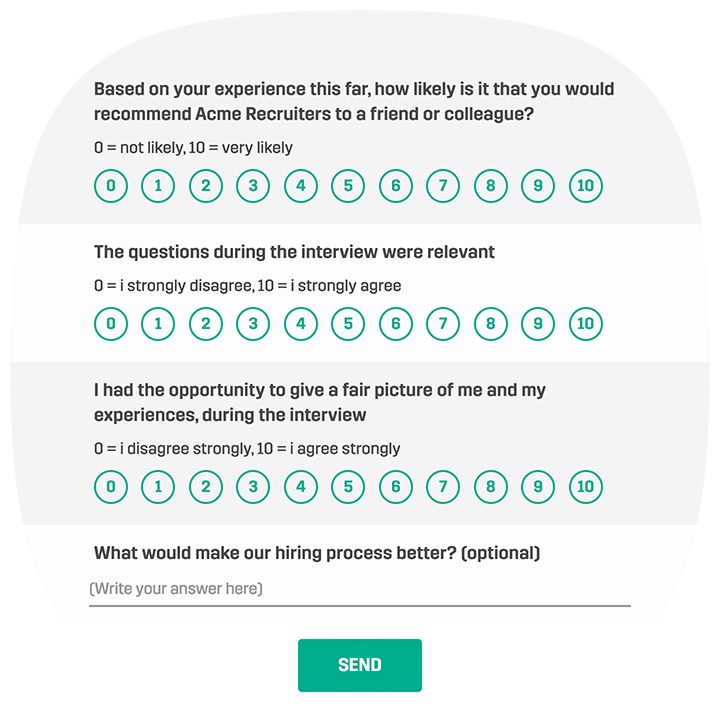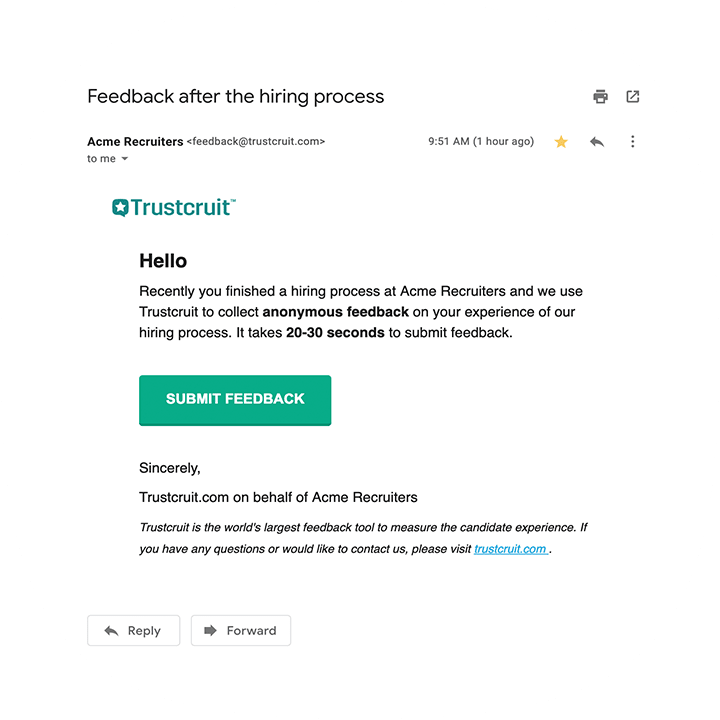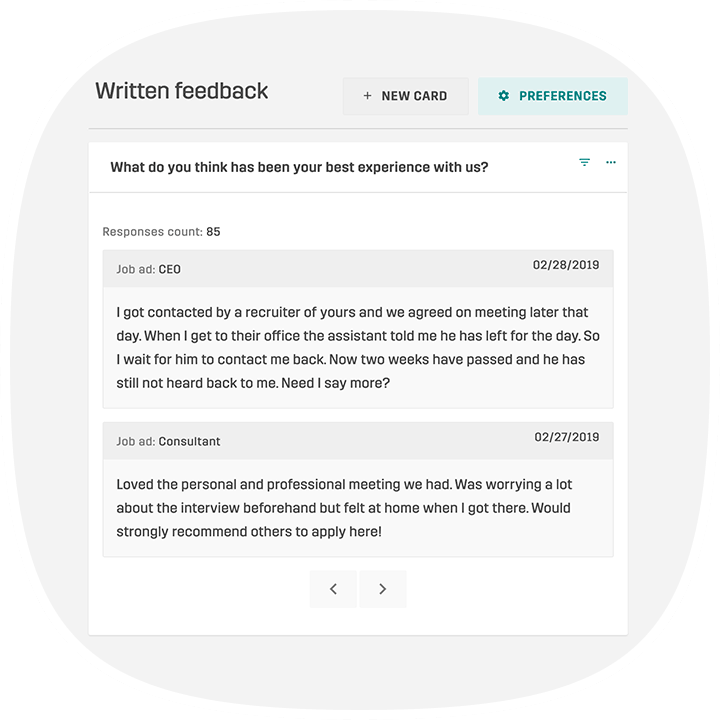 Dashboard
Real-time feedback from your candidates
Emails are sent
Candidates submit feedback after application, interview and rejection
Dashboard Highlights
Create segments of your data so that recruiters/departments/cities only see their data. Create and filter your own cards and choose your most valuable cards to show in a specific board. Boards are updated in real-time and will help you spot what changes to make and follow up if it was positive or negative for your candidate experience. That's how you improve your candidate experience.
Need more details?
Get a live introduction to Trustcruit and get the full picture of how we can help you improve your recruitment process and turn more candidates into promoters
Book a demo